About Revgear
Revgear, the original California fight sports brand, is a leading innovator and supplier of quality martial arts equipment. The brand offers world-class training and fight gear and apparel, designed for professionals and amateurs alike.
Revgear's products are trusted by top athletes and coaches for durability and safety, and are specifically designed for use in the world's leading martial arts disciplines including Boxing, Kickboxing, MMA, Muay Thai, Jiu Jitsu, and Krav Maga.
The Original California Fight Sports Brand
Revgear has a storied history in the Martial Arts. As the original California fight sports brand, Revgear was founded in 1996 by Southern California native Paul Reavlin. While training for his black belt, Reavlin grew frustrated with the existing training gear on the market. Tired of false claims of quality and poorly designed products, he understood that creating a better, safer branded product line was the only alternative to realizing his martial arts journey.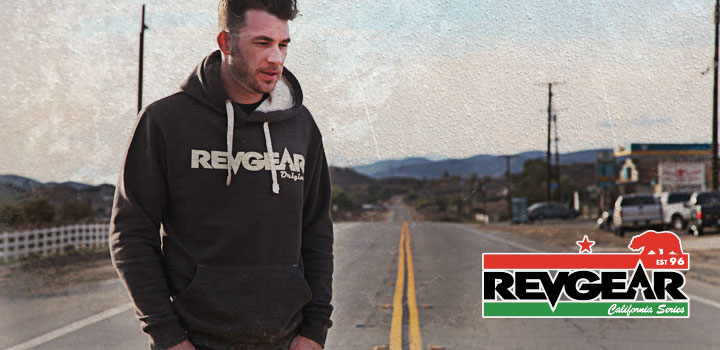 Revgear has been at the forefront of the rise in Mixed Martial Arts and is known as the go-to brand for Krav Maga and combat sports. Revgear is widely used among pro athletes, coaches and top level instructors as the equipment of choice for the finest gyms, fight teams and dojos around the world.
The Revgear Revolution
In the years since its founding, Revgear has expanded beyond its origins as a trusted martial arts equipment innovator to include a media website, Revgear Sports, and host of live events: Revgear University, Revgear Competition League and Revgear Tournament of Champions.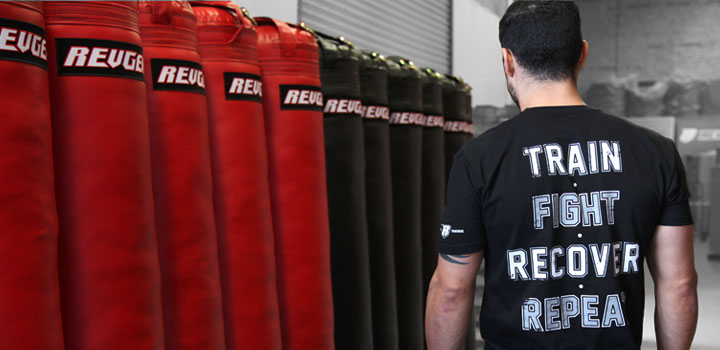 Revgear Sports is the official media website for the brand, packed with original content featuring news, product previews, athlete interviews and tutorials plus a full range of videos about MMA, Boxing, Muay Thai, Brazilian Jiu Jitsu, Krav Maga and just working out.
Revgear University's REVOLUTION is a groundbreaking, international martial arts conference for professional development, taught by world renowned educators and instructors in martial arts, fitness, business, sales and marketing.
Revgear's Competition League and Tournament of Champions are nationally held competitions for men and women, of all ages, in Brazilian Jiu Jitsu, Grappling and Muay Thai.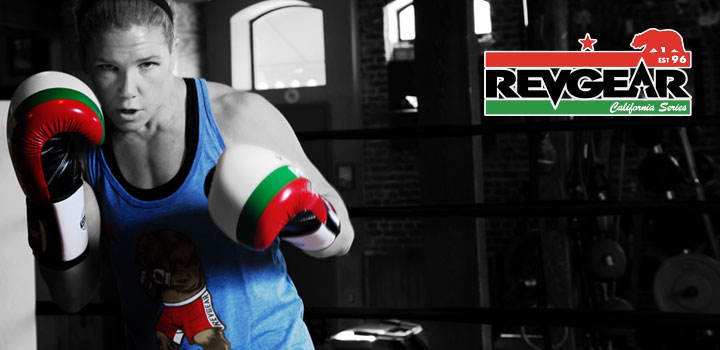 The Journey From White Belt to Black Belt
Revgear's winning formula of superior design and cutting edge technology allows the brand to succeed, while striving to meet the training needs of athletes and competitors all over the world with highly durable equipment that can withstand the most demanding bouts.
Whether you're using Revgear equipment, exploring Revgear Sports or participating at Revgear University or a Revgear tournament, Revgear is there with you, on your journey from white belt to black belt.
---
Contact Us
After more than 20 years, the most satisfying aspect of our business remains our connection with you, so don't hesitate to contact us!
Revgear
15073 Keswick Street
Van Nuys, CA 91405
Toll Free 800-767-8288
Local or International 818-781-7277
Fax 818-781-7833
Do you have questions?
If you need help during checkout or have questions about our products, please contact our knowledgeable customer service representatives at 800-767-8288 or International 818-781-7277, from 9:00 am to 5:00 pm PST, Monday through Friday or customercare@revgear.com.