Posted by Revgear on Jun 27th 2014

The Revgear World Open - Denver will take place this weekend, June 28th, 2014, at the Parker Field House in Parker, CO. In addition to the many competitors registered for the various divisions there are also some outstanding superfights between some grappling legends and local greats, some school vs. school rivalries and more.
Renato 'Babalu' Sobral vs. Foster Bailey
Competing in the Revgear World Open - Denver Superfight Main Event is world-renowned grappler and Mixed Martial Arts fighter as well as a long time member of Team Revgear, Renato 'Babalu' Sobral, who will be taking on Colorado's own Foster Bailey, an Amal Easton Black Belt, who was just recently promoted from Brown Belt in the past year.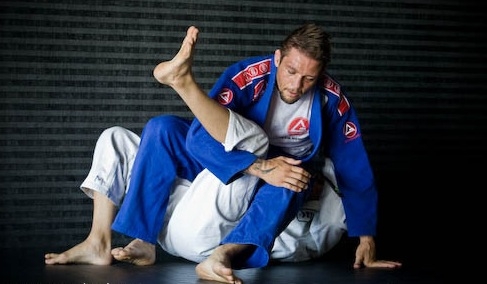 Renato da Cunha Sobral is a retired Brazilian mixed martial artist, and former Strikeforce Light Heavyweight Champion. Sobral previously fought in the Ultimate Fighting Championship, where he posted a 6–4 record and has also competed for Bellator, RINGS, Jungle Fight, Cage Rage, Affliction, and ONE FC. He also competed at Metamoris 3 where he took grappling superstar Dean Lister to a draw. He is a Head Instructor of Babalu's Iron Gym Cerritos and has a Brazilian Jiu-Jitsu black belt under Carlos Gracie Jr., founder of the Gracie Barra system.
In addition to being a high-level grappler in the art of Brazlian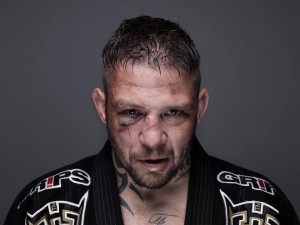 Jiu-Jitsu, Sobral's background is actually in wrestling. Before joining the Gracie Barra Combat Team he was a Brazilian national wrestling champion and was trained in Ruas Vale Tudo, a martial arts system developed by Team Revgear's Marco Ruas.
A veteran of over 48 MMA fights, Babalu shocked the World in 2003 when he beat UFC vets Trevor Prangley, Shogun Rua, and Jeremy Horn all in a single night at IFC - Global Domination. Babalu also post individual victories over top level MMA athletes such as Chael Sonnen, Robbie Lawler, Maurice Smith, and Pele.
Foster Bailey
Easton BJJ Black Belt Foster Bailey is a local grown Colorado talent who graduated from CU Boulder where he was a coach for the ski team after graduation. After suffering several knee injuries related to skiing, Foster decided to take up a new sport in BJJ and has since earned his Black Belt from the hands of Amal Easton after over a decade on the mat. Foster looks at competition as a way to have fun with the sport & filling in holes in his game.
Leanna Dittrich vs. Tammy Griego
In another of the event's Superfight bouts Black Belt Leanna Dittrich of Easton Castle Rock takes on 7 time World Champion Tammy M. Griego of Gracie Barra New Mexico.
Leanna Dittrich
Revgear World Open Superfight competitor Leanna Dittrich started training Brazilian Jiu-Jitsu in 2005 at the Brazilian Top Team headquarters in Rio de Janiero, Brazil. Since then Leanna has had a successful competition career at every belt level winning the IBJJF Pan-American Championships at Purple Belt and placing at Mundials, the IBJJF World Jiu-Jitsu Championship, multiple times at bot Purple and Brown Belt. Recently promoted to Black Belt by Roberto "Cyborg" Abreu, Leanna is excited to compete at the highest level and looks forward to the challenge that Tammy Griego presents on June 28th at the Revgear World Open - Denver.
Tammy M. Griego
Tammy M. Griego is a 7-time World Champion claiming multiple titles at the IBJJF Gi and No-Gi World Championships and Pan-American Championships at various belt levels. She is also a multiple time winner in both the Gi and No-Gi Absolute divisions of both the Grapplers Quest and Fight to Win tournaments. Tammy is also 2013 DREAM blackbelt heavy weight champion, 2013 FIVE grappling medalist, 2013 ADCC medalist and 2013 Abu Dhabi World Pro medalist.
After such a tremendous 2013 grappling year she looks forward to taking on fellow Black Belt and World Champion Leanna Dittrich. Tammy is trained under Professor Roberto "Tussa" Alencar, a Black Belt under Carlinhos Gracie from Gracie Barra. Roberto Alancar was a World Nogi and Pan American champion who was famous for his flying triangle chokes and for being one of the strongest competitors in BJJ.
When asked about her interests Tammy responded "95% Brazilian Jiu Jitsu", so fans can expect Tammy to bring her A-Game as she eats, sleeps and breathes the sport and competition.
Travis Conley vs. Phillip Lietz
The Revgear World Open - Denver will also play host to a Superfight between Brown Belts Travis Conley & Phillip Lietz who will square off in an 8 minute Gi match on June 28th.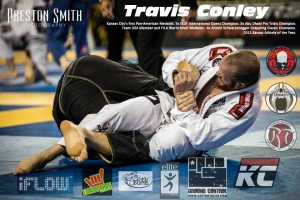 Travis Conley
Travis Conley who started BJJ in 2005 is a Pan-Am Medalist as a Purple Belt, 3 time ADCC Trials champ and 5 time IBJJF International Open Champion. Travis started wrestling in high school in Spring Hill, KS before getting into pro-wrestling & later finding BJJ while rehabbing old injuries. A highly sought out physical educator & personal trainer when he's not on the mat, Travis is the founder of the Underground Gym in Lee's Summit, Missouri.
Phillip Lietz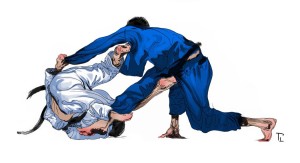 Phillip Lietz is a talented artist both on and off the mat. When he's not training hard with his teammates at Colorado BJJ, you might fight the local art school graduate illustrating anything from reptiles to Jiu-Jitsu logos. Phillip is a Brown Belt and a Fight to Win champion looking to show off his submission game in his upcoming match against fellow brown belt Travis Conley.