Posted by Revgear on Jun 11th 2014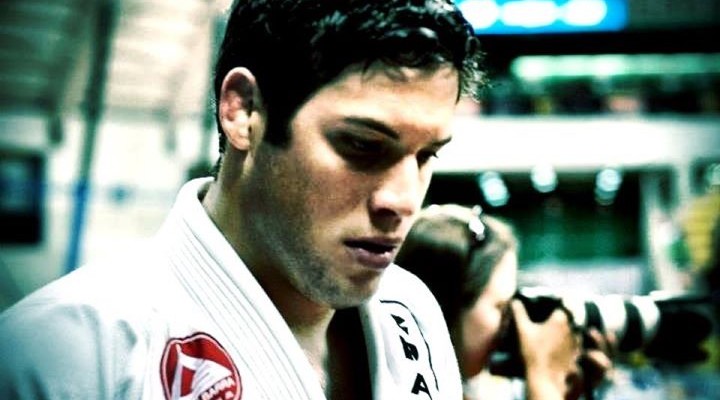 Team Revgear's Neiman Gracie is a professional MMA fighter and Brazilian Jiu-Jitsu practitioner currently signed with the World Series of Fighting. He is a decorated grappler and has w0n many medals in the world of BJJ including placing at events like the World Nogi Brazilian Jiu-Jitsu Championship, Pan Jiu-Jitsu No-Gi Championship, and the New York International Open IBJJF Championship. He is the great-grandson of Carlos Gracie.
Here are Neiman's 5 competition tips that he would give to anyone as they prepare for the upcoming Revgear World Open in Denver on June 28.
1. Prepare yourself physically and mentally. The best way to do this is through hard training. When you know you have trained hard and that you did everything you could do in your preparation, you will be ready to rock!
2. Study the rules. It is very important to know the rules of the specific tournament you are competing in and also the point scoring system being used so make sure you study that well.
3. Warm up properly. It's very important that you warm up well before the match. This will help you with the competition jitters and will get your body ready for action.
4. Don't forget YOUR game. Once the match starts, remember your game. Bring the fight to your comfort zone. If you're a guard player bring him into your favorite guard. If you're a top player, get on top. No matter what though, always be ready for your backup plan and changing your strategy!
5. Most importantly, Have Fun! Don't forget this, and it is the most important part. Have fun, don't put too much pressure on yourself. Of course everybody wants to win but if you don't, remember its not the end of the world its just another day in the office. My Great Grandfather and founder of Gracie Jiu-Jitsu Carlos Gracie one said, "In Jiu-Jitsu there is no losing, either you win or you learn!"
My first tournament was in Brazil, I think I was 10 years old and I remember that I had a lot of fun! Since that day I have never stopped competing and learning!