On January 8-9, 2010,
Action Martial Arts Magazine
Hall of Honors held the Awards Ceremony at Tropicana Casino and Resort in Atlantic City, New Jersey. 1200 martial artists from over 20 countries attended it.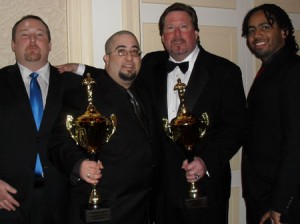 Revgear sponsored
David D'Antonio
was rewarded by Action Martial Arts Magazine Hall of Honors for his
Outstanding Dedication to the Martial Arts.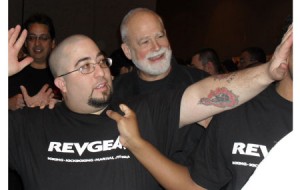 On pictures: 1. David and his crew (Drew Marshall and Dave Teich) with fellow inductee Master Mike Andrus. 2. David is training with Stephen K. Hayes at one of the workshops held as part of the Awards ceremony.