Posted by Revgear on Apr 6th 2018
In this day and age, maintaining your physical fitness can be challenging. Between work, family, and the general ebb and flow of our lives, we all feel the frustrations of time management –– and carving out space in your schedule to go to the gym can simply be impossible. Not to mention the fact that many gyms suffer from overcrowding and costly membership fees.
Maybe it's about time you figure out how to workout at home. Home exercise equipment doesn't have to cost you an arm and a leg, and there are a plenty of exercises you can do from home that are just as effective as going to the gym.
Check out a few suggestions for home fitness equipment to get you started –– and say goodbye to the gym forever!
1. Leather Medicine Ball

The leather medicine ball is a fixture in most professional gyms, and for good reason. Whether it's wall balls, sit ups or squats, the medicine ball is an excellent addition to any strength building or rehabilitation workout. Medicine balls can be used for plyometric weight training or slow-burn strength building workouts.
If you are learning how to work out at home on a budget, try lugging your medicine ball up and down the stairs at a high octane pace for a dose of cardio. Or use an everyday milk crate to do some weighted box jumps. You can even modify an existing sit up by extending your arms and holding a med ball on your way up and down.
2. Jump Rope

Like in the old Rocky movies, a fighter in any discipline has got to pick up the jump rope for an epic cardio workout every once in a while.
Jumping rope builds endurance, improves cardiovascular function, and enhances coordination –– all of which are essential for competing effectively inside the ring. A jump rope is a handy piece of equipment to have lying around for use in your home and on the road.
Our ball bearing jump rope is the perfect addition to a home gym for an athlete adapting to how to work out at home. It's an affordable piece of equipment and the ideal first purchase as you begin to build your collection of home exercise equipment.
3. Boxing Gloves & Heavy Bag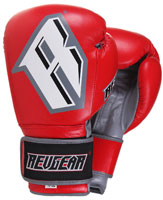 If you really want to be like Rocky, you can go beyond the jump rope. But don't worry: you don't need a ring in your home just to train like a boxer. Rather, all you need is a basement or a garage to set up a heavy bag. Or, consider a portable Striker Bag for cardio training in tight spaces.
However, it's crucial you don't simply throw bare knuckle punches at your heavy bag; you need a pair of quality boxing gloves to protect your hands and wrists and to ensure you're getting the most out of your workouts.
Boxing is an intensive cardiovascular exercise that tones every muscle in the body, engages your core, and helps burn fat. With a little practice, you can learn proper technique that not only provides a great workout, but serves as a self-defense lesson, too.
4. Fitness Pod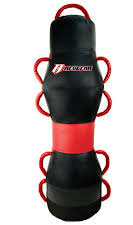 The Fitness Pod by Revgear is a padded leather workout pod which has tons of uses for people of all fitness levels and abilities.
The fitness pod is designed with quick-grip handles and a padded side which helps fighters train on pulls, thrusts, rolls, and plenty of other movements they might use while in the ring. The handles double as an efficient method of moving and storage.
Available in a variety of weight options, consider this unique piece of home fitness equipment if you want to take your workouts to the next level.
5. Weightlifting Gloves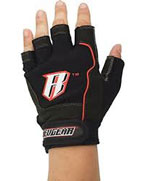 Whether you're working with a kettlebell, practicing deadlifts or spending some time on the pull-up bar, weightlifting gloves come in handy for all types of workouts.
These durable, padded weightlifting gloves, you don't have to think twice about giving 100% each and every day to your workout.
Get the Home Fitness Gear You Need
Now that you know how to work out at home, there's no excuse for not being able to make it to the gym! Before you implement your new at-home fitness routine, make sure you stock up on the home exercise equipment and apparel you need to successfully meet your fitness goals.
---
Carl Turner is a personal trainer and freelance lifestyle writer from Los Angeles, California. With over 10 years of experience, he has trained many clients and has helped them to reach their personal fitness goals. During his free time, he enjoys kayaking, hiking, and reading.