Karen Darabedyan, 23, started his martial arts training at the age of 5. He had a background in boxing, wrestling and judo. Karen went undefeated in his amateur boxing career with a 12-0 record. He had numerous titles in judo and grappling tournaments before entering MMA at age 18. He is a training partner of Karo Parisyan and Manny Gamburyan.
Karen's current MMA record is 9-3. On September 11, 2010, Karen is fighting Bellator Fighting Championships veteran Daniel Straus in a preliminary lightweight duel at Shark Fights 13 promotion. Good luck, Karen!
About Shark Fights 13 Event>>> Pictures: Karen is training for his Shark Fights fight at Gokor's gym.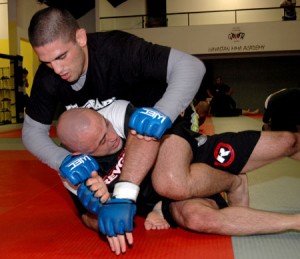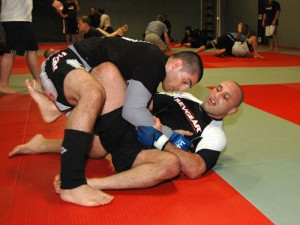 Above: Sparring with Manny Gamburyan