Jonathan Wickham from YouthMMAGear.com shares his thoughts about kids and Mixed Martial Arts.
Kids MMA may be a very frightening sport for some parents. The thought of involving your kid in this type of sport is surely very alarming. However, there are many reasons for you to get your child involved in some kind of physical activity and youth MMA is growing in popularity so there is a good chance your child may ask to participate in this type of sport.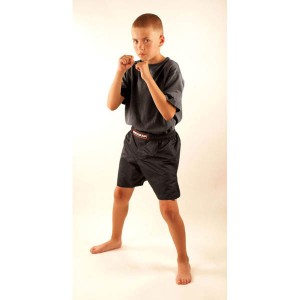 Nowadays, most kids are involved in some kind of athletic activity. This is important not only for their physical fitness, but also for their overall health and maturity as an individual and in the years to come. Sports like hockey, football, tennis or even exercises like swimming and cycling will go a long way in keeping your child physically, as well as mentally healthy, steady and strong.