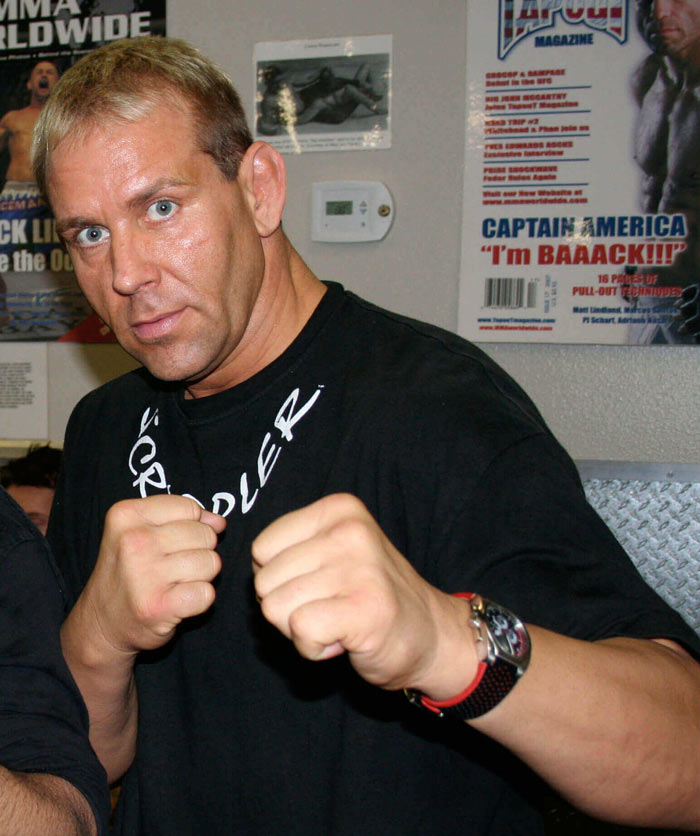 World Famous Erik Paulson
Founder Combat Submission Wrestling System
2x World Shootwrestling Champion
Black belts in Taekwondo, Judo, and Brazilian Jiu Jitsu
Full instructor Jun Fan Jeet Kune Do and Kali
The human "encyclopedia" of leg locks
What does it take to defeat any opponent no matter their size strength or ability?
To defeat any opponent no matter what their size, strength, or ability is a loaded controversial question. Who is your opponent? What are his skills, attributes, and mental disposition? Is he skilled in the combat arts: Is he a conditioned athlete, fighter, wrestler, or just a tough bar brawler-mean ass truck driver-arm wrestling champion that's totally an aggressive drunk that is hopped up on amphetamines, or maybe...just a big pissed off average Joe who would rather fight than eat, because he's starving! Your assessment needs to be immediate! As my friend and late great mentor, Larry Hartsell put it, "When all skill is equal...strength and conditioning is king; when all is said and done, the rest is your mental toughness. When the mind gives up, and the body is ready to quit, the spirit takes over...conquer your spirit within!"
What was the hardest thing you had to overcome to be a successful fighter?
To become a successful fighter, the hardest thing that I had to overcome was the discipline. It's tough creating a strict schedule for all of these areas: conditioning, diet, craft, tricks, strategy and tactics. Also you have to prepare to have training partners for: standing, striking, clinch work, and ground submissions. And don't forget strength and conditioning with a great nutritional program - control your performance chart. At my age aerobic and anaerobic conditioning are king...