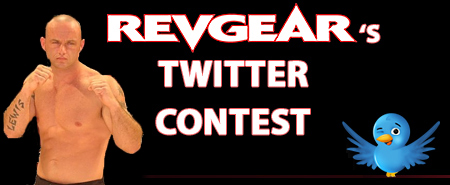 REVGEAR'S TWITTER CONTEST - Revgear fighter Dwayne Lewis is fighting in MFC. You can win gear signed by a Revgear fighter! Here is how:1 Winners Chosen, 2 Ways to Enter:




1 winners will be randomly chosen for a chance to win:

Signed MMA Gear


Entries submitted via Twitter will be considered. Contest closes this Mon, August 13th at 11:59 pm PST. The winner will be announced on 9-14-10 on Twitter. There will be two [1] winners. Good Luck!