Posted by Revgear on May 21st 2014

On June 28th, 2014 the Revgear Competition League heads to Denver, Colorado to host it's very first grappling tournament. The Revgear brand has been an active force in the Martial Arts industry for over 17 years but the Revgear World Open Denver will be the the first time the brand has ventured into direct event promotion.
Revgear Competition League and the Revgear brand want the experience to be as enjoyable and organized as possible for competitors and all involved. This blog will kick off a series of blogs from members of Team Revgear with some of their tips on competition and how to prepare for the upcoming tournament.
Here are some reasons why we feel the Revgear Competition League and Revgear World Open events are worth your time and commitment.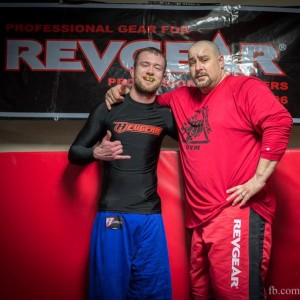 Tournaments are Double Elimination
Cash Prizes, Championship Belts and Medals Awarded
All skills levels from Beginner to Elite Competitors
All-Ages Tournament Hosted By Revgear
First Division $75.00 additional Divisions $45.00
VIP Packages available
If you are coming to the Revgear World Open Denver event onJune 28th at Parker Fieldhouse in Parker, Colorado here are some great tips for you.
Even though the Revgear World Open will have have an established timelines that competitors can rely on. Some of you might want to compete in multiple divisions, or maybe you are wanting to show up early to support your team, or possibly get a great seat for the Super Fight. Spending time getting to know other competitors (surf the bleachers), visiting the on-site Revgear Pro Shop, meeting the event sponsors in their booths and checking out the long list of amenities that are offered by Parker Fieldhouse.
Take time to familiarize yourself with the layout of the event, the mat numbers and order as well as your bracket times.
Take a walk around the mats, visualize the crowd, visualize your performances and visualize taking your place on the podium.
Think of the Revgear World Open Tournament as an extension of your training. Every day in class you are working towards that next stripe or your next belt promotion. The Revgear World Open Denver eventis another one of those milestones. Train, Fight, Recover, Repeat.
Winning is not the most important thing, utilizing the techniques that you have been working on in your gym and performing your best is what truly matters. Use your time competing as a learning experience and a basis of measurement for what you want to improve on. Do your best and most importantly enjoy yourself.
Breathe! Not just when you are grappling but when you are doing your visualization. It is okay to practice, you are in a venue full of your peers and they are all going through the same mental struggles that you are. They understand.
Watch your opponents as they compete. All the great athletes review tapes and films of the competition. Don't let them see you react or worry about anything.
If you brought your coach or some training partners, ask them to corner you. It is great to have someone on the side of the mat motivating you. Having an extra set of eyes never hurts either. If your instructor is on another mat with another student see if a teammate can join you. If you have a corner, use (listen to) your corner.
Even though we intend on having food and snacks make sure you bring plenty of quality carbs to help fuel your body and mind throughout the day and plenty of fluids to stay hydrated.
Warming up before you compete is common, but where a lot of people make mistakes is that their body are not prepared for a full day worth of competing and the uncomfortable seating found in gymnasiums around the world. Stretch, do yoga, make sure to stay ready and keep your mind and body in competition mode.
Avoid shellfish, spicy food, and acidic drinks the day before and the day of competition. We know you dieted to make weight but remember you will compete at least twice with our double elimination guarantee.
Bring plenty of water, but do not over drink.
Don't forget your Gi, mouthpiece, and other training gear.
Bring appropriate shoes or sandals and remember no shoes or sandals on the Dollamur Mats.
Have some portable media device with you. It can be a long day if you plan on being at the tournament from start to finish.
Tell your friends and family, grappling events can be a lot of fun. Not many people will ever get the opportunity to be that close to celebrity grapplers, jiu-jitsu legends and the future of the sport. Local tournaments are a great way to educate your loved ones about the sport that you spend all of your time practicing and love.
Get to know the rules, there will be a rules meeting, and the Revgear World Open rules will be posted at RevgearLeague.com.
Have fun, the most important aspect of any competition is to enjoy yourself. You made tremendous sacrifices in the gym to be able to compete at the Revgear World Open Denver event. You spent your hard earned money to compete in the Revgear Competition League, so enjoy the day, the competition and getting to know us here at Revgear.
See you in Parker Colorado June 28th!
If you have any questions or want to be more involved please contact Chris Stolzman at 303-808-5620 or visit the official Revgear Competition League website at http://www.RevgearLeague.com