This Saturday MMA fans will enjoy 2 great events: Strikeforce: Henderson vs. Babalu II. Team Revgear's fighter Renato Babalu Sobral will face MMA legend Dan Henderson when Strikeforce returns to St. this Saturday.
Same day in Las Vegas, Nevada, TUF 12 Finale will feature Bad Boy fighter Demian Maia who is fighting Kendall Grove in the co-main event.
Support Babalu and Demian Maia – and you can win gear signed by Renato Babalu Sobral or by Demian Maia.
Four winners and 2 ways to enter the contest:
1 - Follow @revgear
2 - Tweet or Retweet - Just entered REVGEAR'S TWITTER CONTEST– to enter follow @revgear or retweet– http://bit.ly/eD2MyD
If you don't have a Twitter account, opening one is quick & easy https://twitter.com/signup and follow http://twitter.com/revgear
4 winners will be randomly chosen for a chance to win: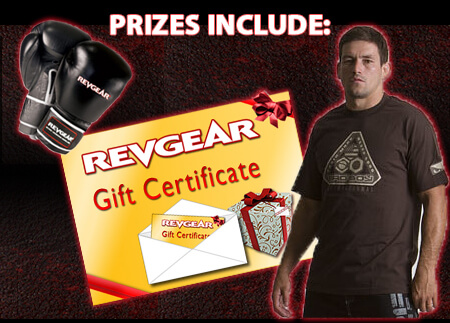 Entries submitted via Twitter will be considered. Contest closes this Sunday, December 5th at 11:59 pm PST . The winners will be announced on 12-6-10 on Twitter. There will be four [4] winners. Good Luck!