Posted by Revgear on Mar 8th 2014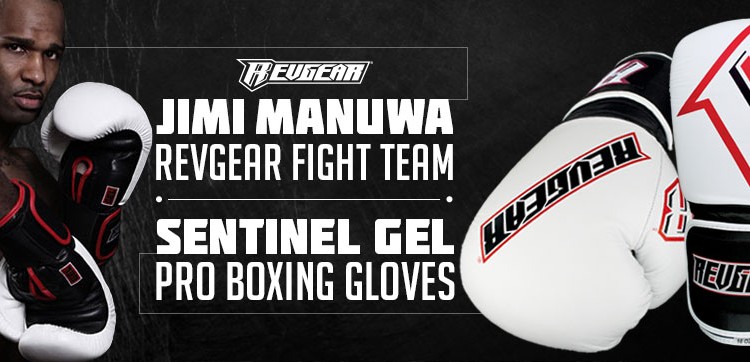 Revgear is the proud equipment and training sponsor of UFC Light Heavyweight and current ranked #10 fighter in the organization, Jimi 'Poster Boy' Manuwa.

Since Jimi began his camp over 2 months ago he has been using the Revgear brand and it's products in his training as he prepares to compete in the UFC Fight Night: Gustafsson vs. Manuwa Main Event in London, United Kingdom on March 8, 2014. Jimi will be taking on #2 ranked Light Heavyweight Alexander Gustafsson.
Jimi donned Revgear Fight Shortsin his last bout when he defeated Ryan Jimmo in October of 2013 in Manchester, England at UFC Fight Night: Machida vs. Munoz.
Jimi is a big fan of the Revgear Sentinel Gel Pro Boxing Gloves as well as the Revgear Professional Lace Boxing Gloves which could be seen in use at the recent UFC Media Workouts for the March 8th event.
Check out this video below shot by Men's Fitness of Jimi during some of his Strength & Conditioning for this camp.
Jimi Manuwa truly embraces the Revgear motto of 'Train, Fight, Recover, Repeat.'
You can read more of his Men's Fitness UK interview here:
http://www.mensfitness.co.uk/fighting/ufc-and-mma/3565/jimi-manuwa-interview-ufc-fight-night-london