Those of you who follow The Ultimate Fighter 12 on Spike, know that last Wednesday the quarter finals match-ups were announced. So that's what we have now:
- Nam Phan will fight Cody McKenzie; - Sako Chivitchian will fight Jonathan Brookins; - Kyle Watson will face Aaron Wilkinson; - Michael Johnson will fight Alex Caceres.
So – Team Koscheck or Team GSP? Let's see tonight!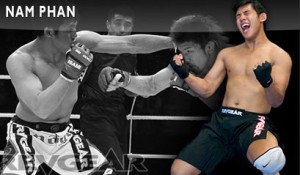 P.S. – and yes, we at Revgear are rooting for Revgear fighter Nam Phan (though some of us have mixed feelings about Josh Koscheck:)