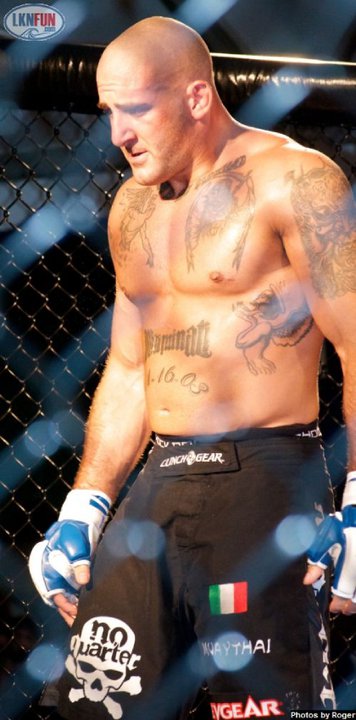 Acerra Wastes No Time
By Courtney Anaya, Contributing Writer
Revgear Ambassador Ferdinando Acerra went straight for the win, again, beating his opponent in less than two rounds via TKO. Acerra won in only 2:44 of the first round on July 16 in North Carolina, bringing his MMA record to 3-1!
Acerra has put away all three of his beaten opponents via TKO, and within two rounds! Revgear congratulates Acerra for his wins and commends such an aggressive and fearless fight style! Acerra is a great martial artist with a bright future! Congratulations!
Look for Acerra to fight next on August 20 in Columbia, SC!