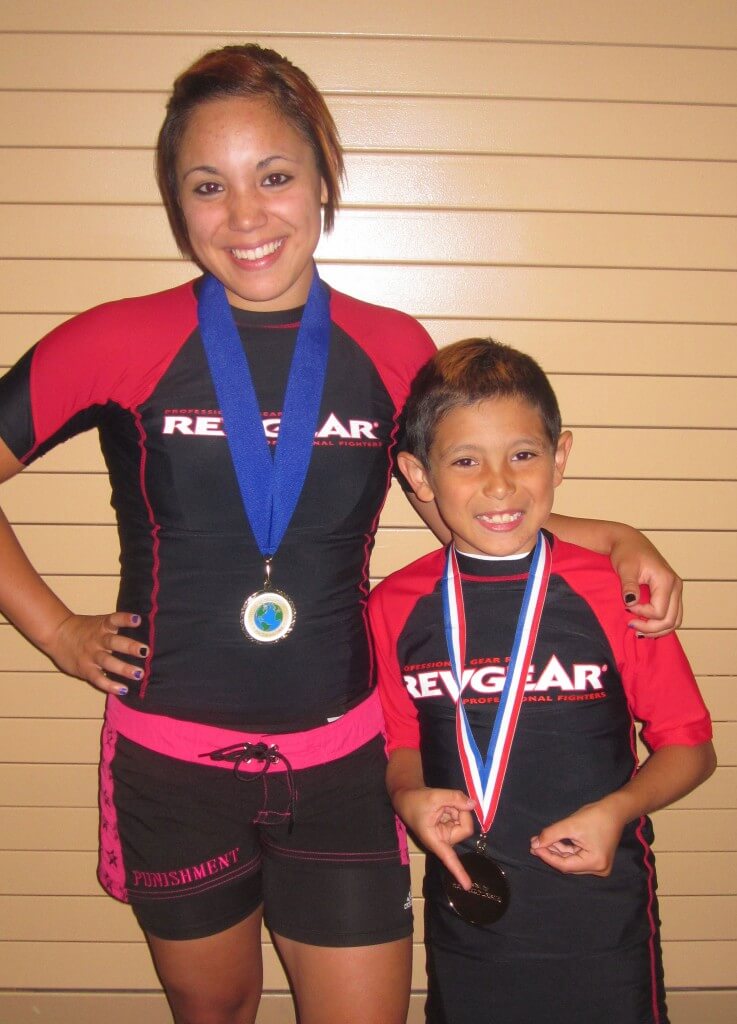 Batara Kids Storm The Worlds
Revgear would like to congratulate both Dom and Kyra Batara. Both won their respective Gi and No-Gi divisions a few weeks ago at the BJJ Kids World Championships in Riverside, CA.
Dom won his divisions in convincing fashion submitting 3 opponents and another one via points 15-0. He did not lose a single point all weekend.
Kyra also did well winning the 16 year old girls 120-125 lb divisions.
Also in attendance at the vent were Revgear Ambassadors Kade & Tye Ruotolo and Cortney Cardoza. They also cleaned out their divisions winning 1st place in the Gi and No-Gi divisions.
Below, A picture of The Ruotolo Bros., "The Dragon" Courtney Cardoza and the Batara Kids.