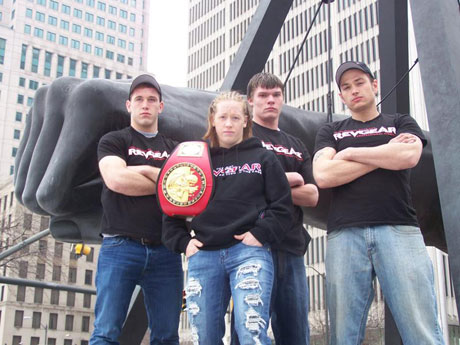 Katie Dihle and Her Team in Detroit, Michigan
On February, 25 at Warrior Xtreme Cagefighting in Taylor, Michigan Katie Dihle from Alpena, Michigan, won her title bout against Tasha Moore.
It went all 3 rounds and Katie won by unanimous decision. Katie is now the new Warrior Xtreme Cagefighting 135lb Bantamweight Champion Title holder!
Congratulations, Katie!