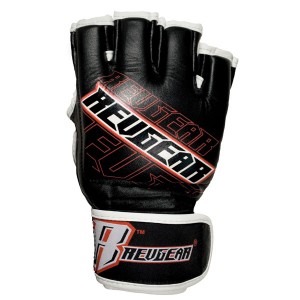 Erik Paulson, Owner and CSW Training Center loves this glove, he said, " This is one of my favorites...this is actually a real fight glove".
Athletes today are training longer, more frequent, and much more intensely. Training as hard has you fight requires gear that works just has hard. The Revgear Cagemaster MMA Gloves is made with 100% Softech™ Leather to have a comfortable feel at first wear, requiring NO break in time. The most important part about this glove is the shock-repellant padding on back of fist, wrist, and fingers for optimal coverage and protection.
Remember, you can't spell glove without "love" and you will love this MMA glove.