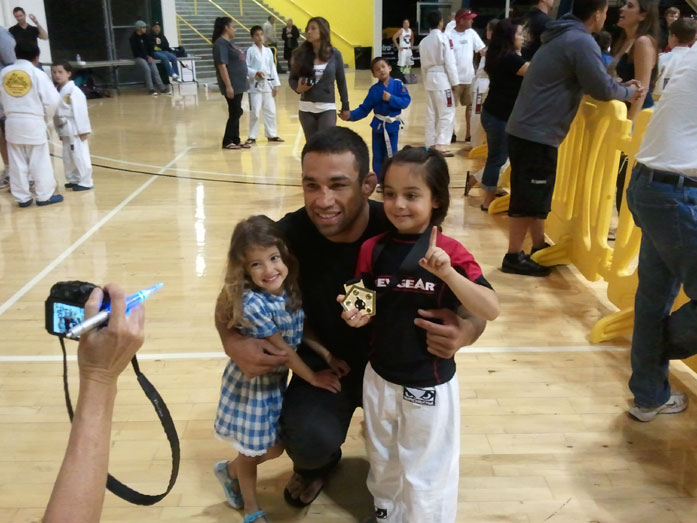 Aalijah Pineda continues to shine in her Revgear threads from competition to competition.
On Mother's day, Pineda competed in the Febricio Werdum Samurai Jiu Jitsu Pro in Long Beach California. Aalijah moved from the 6-year-old 50 lb division to the 7-9 year-old 60 lb division for the first time and took gold! In addition to taking Gold, Pineda caught the eye of Febricio Werdum, a UFC veteran and member of team Revgear, who wanted to make sure HE snapped his photo with HER, before she gets too famous!
Last month, Pineda competed in the California State Pankration Championships. This is an MMA style of fighting with no striking to the face. Aalijah took 2nd place in the 7-8 year-old division at 6-years-old. Revgear congratulates Aalijah on her continued success.