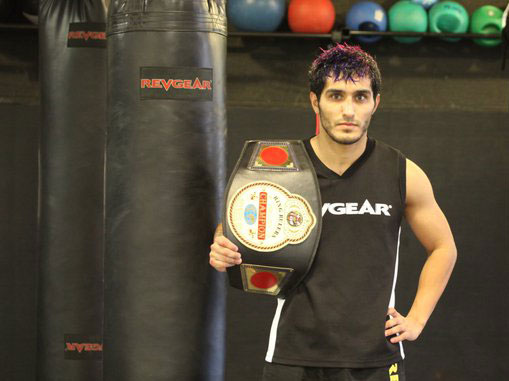 Tamez Remains Undefeated As A Pro
Eli Tamez returned to the ring on June 10, 2011 for 24-7 Entertainment and won his 2nd pro fight in the 3rd round by rear naked choke. Congratulations Eli!
Tamez is now 6-0 as an amateur fighter and 2-0 as a pro. Back on January 29th Eli debuted as a Pro at Texas promotion Xtreme Knockout 9. He defeated Kashiff Solarin by decision and started his Pro career with a victory.
Tamez is from Mesquite, Texas. He has been training in Muay Thai, kickboxing and Brazilian Jiu Jitsu for three years. He trains at Octagon MMA in Dallas, TX, under Bruno Bastos (who is one of the top BJJ Black Belts in the world), MMA coach Sayif Saud and Jamill Kelly (Eli's wrestling coach and silver Olympic medalist).
Congrats on your success Eli.