Posted by Revgear on Mar 13th 2012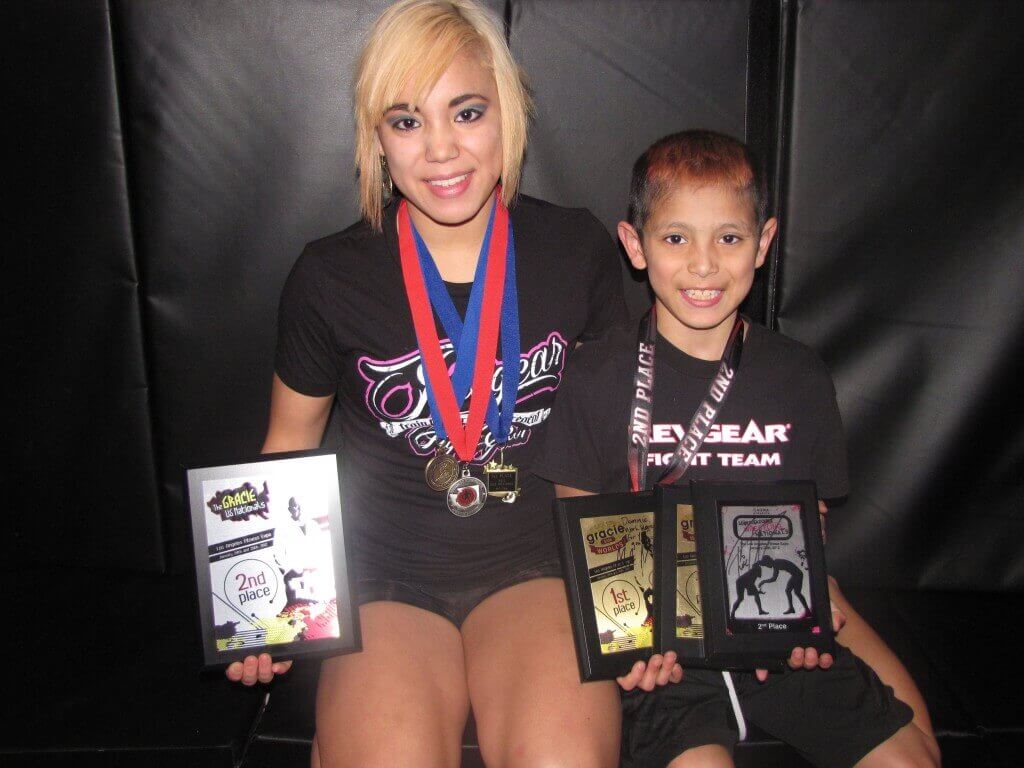 The Batara siblings stopped by Los Angeles for a short vacation - to train and compete. Both competed and placed in Gracie Nationals and Kids World Championships, taking home lots of hardware. Below they are pictured with Rafael Cordeiro at Kings MMA. Here is what they have been up to since their last update: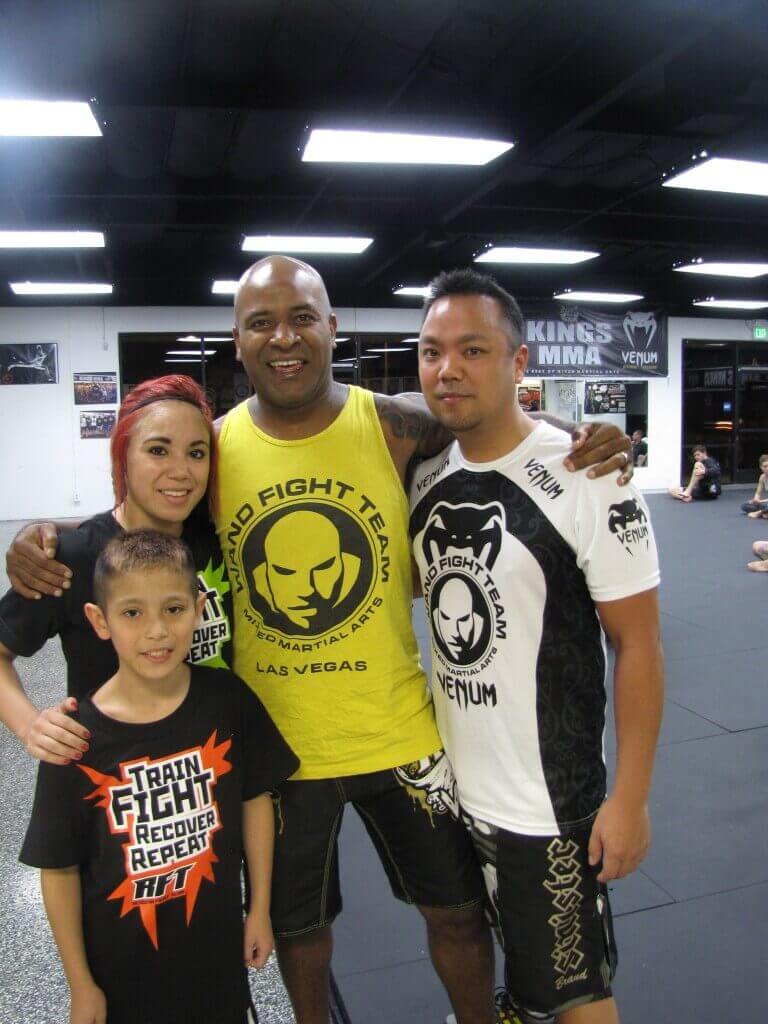 Dominic Update
Metro Classic Qualifier, Newberg , OR: 1st Place in the 55lb Intermediate Division.
Penninsula Z-Man Tournament, Hillsboro , OR: 1st place
Javier Vasquez's Wrestling Nationals, Los Angeles , CA: 2nd place; 60 lb division
Gracie Kids World Championships, Los Angeles , CA: 1st place; 55 lb division and 1st place; 55-65 lb division
Oregon State Wrestling Championships, Newberg , OR: 2nd place
Kyra Update
Gracie Nationals, Los Angeles , CA: 2nd place. Kyra won three matches going into the finals. Her final lasted 33 minutes as she controlled from top position the majority of the match before losing via a sweep to Americana .
WIIAA, Wrestling Districts, Vancouver , WA: won District Title
WIIAA Wrestling Regionals, Castle Rock, WA: won Regional Title
WIIAA State Wrestling Championships, Tacoma , WA: 2nd place