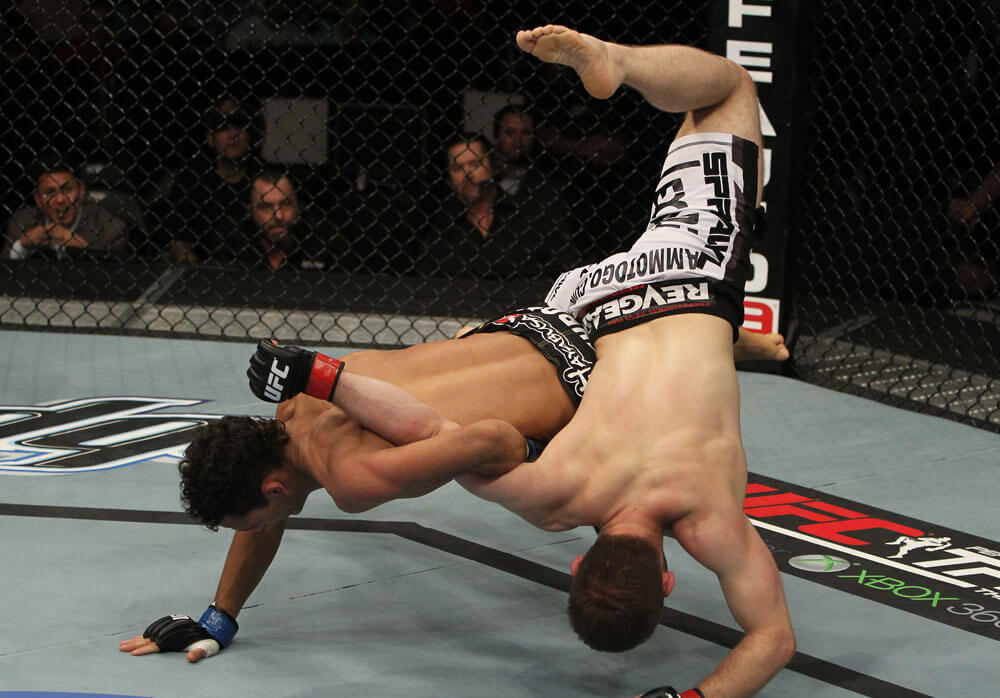 UFC On Vs. - Did Lentz Get Cheated?
Sunday's UFC on Versus 4 event, which took place at CONSOL Energy Center in Pittsburgh and aired live on Versus featured some great fights (Kongo's KO being up there), and of course, no UFC event would complete without a controversy.
Nick Lentz (Left) fighting against Charles Oliveira, caught an illegal knee to the face in the second round of their bout; Lentz tapped shortly after the knee. The in-cage referee did not see the knee - but everyone else sure did. Oliveira's win was met with boos from the crowd as replays of the knee to the face were shown to the crowd. The Pennsylvania State Athletic Commission (PSAC) is still looking at the fight replay to make a final ruling as to whether Oliveira's victory will stand. Until then - Oliveira's purse is being withheld. On a good note - both fighters will pocket 50K for winning "Fight of the Night," honors.
Do you think Oliveira's win should be reversed?
Christian Moorecraft (Right in red) took on Matt Mitrione. Both fighters had talked a lot of smack before this match, and both had guaranteed a victory; the fight did not disappoint. Moorecraft had his hands full dodging flurries by Mitrione until it was too much, falling to a KO in the second round.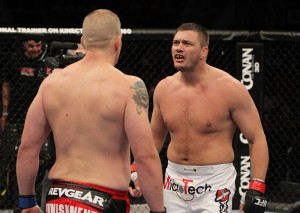 Manny Gamburyan (Below left) turned in another great performance against Tyson Griffin. The two battled it out for all three rounds. Gamburyan did not yield to Griffin's strikes while Griffin survived Gamburyan's take downs. In the end Griffin managed to damage Gamburyan's lead leg by his vicious kicks. Gamburyan was forced to a switch up his stance and hurt him in the scoring.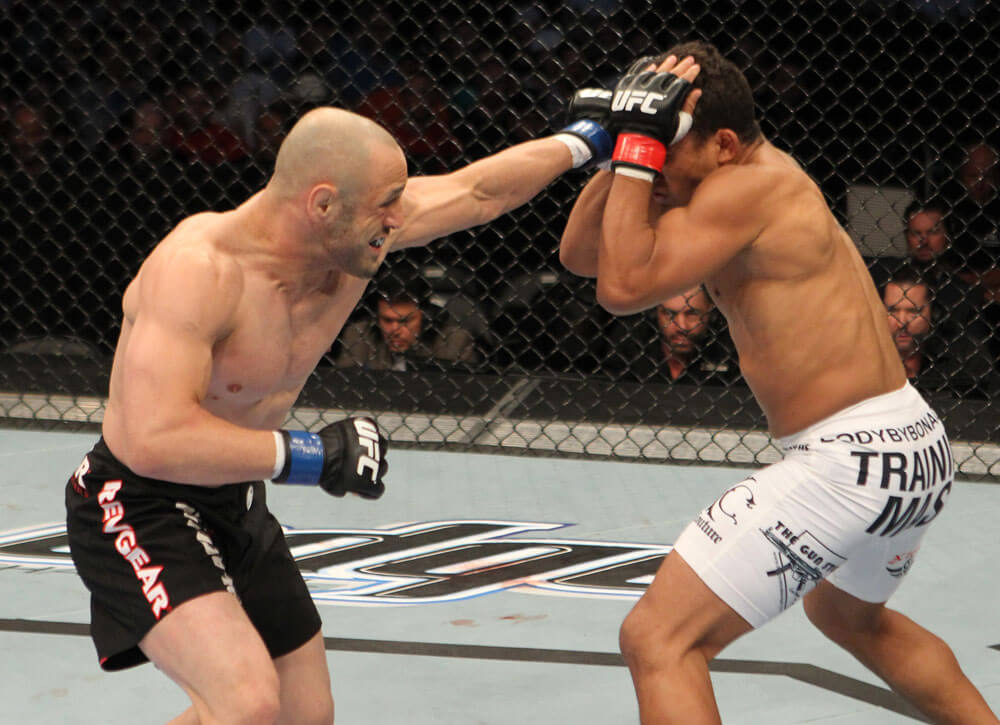 Rich Attonito (Below) won a decision over Daniel Roberts in a bout that started strong but faded quickly. By the time the third round came around Attonito grew impatient and aggressive spraying Johnson with kicks and punches. The exhausted Roberts' spent the rest of the round avoiding Attonito who seemed set on finishing Roberts in the ring - but that was not meant to be. Attonito won by unanimous decision.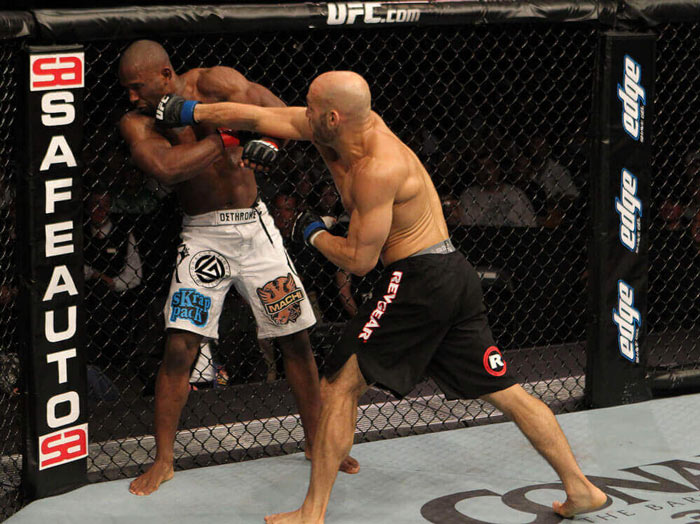 Should both Lentz and Oliveira be paid their win bonuses?