Posted by Revgear on Apr 6th 2018
Every sport has a key piece of equipment that athletes must choose carefully. In baseball, it's the bat. In hockey, it's the stick. In soccer, it's the cleats. In boxing, of course, it's the gloves.
Why is it crucial to train with the best boxing gloves? First and foremost, it ensures you are doing what you can to protect yourself –– and your opponent. Wearing high quality boxing gloves that fit properly also helps to ensure that you're using proper technique whether you're training or competing.
However, finding the right pair of boxing gloves isn't always easy, especially since there are different styles of gloves for different types of athlete. If you're wondering which top boxing gloves are right for you, check out our guide below.
Best Boxing Gloves for All-Purpose Training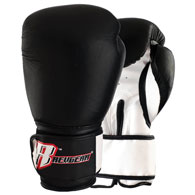 Every fighter needs a pair of all-purpose training gloves. These can be used for virtually any exercise—from hitting heavy bags and speed bags to sparring and shadow boxing. The Revgear Pro Leather Training Gloves feature durable leather and a vinyl palm.
A hook and loop closure offers you better wrist support and security. Moreover, an attached thumb makes working out safer and helps you establish a proper punching motion.
Best Boxing Gloves for Training Like a Pro
For years, both professional boxers and those who have committed to training like the pros have relied on Revgear's Sentinel boxing gloves, and that remains the case with the latest version, the S3 Sentinel Pro Boxing Gloves.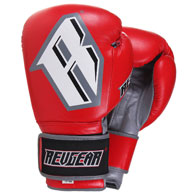 Available in limited edition red and grey colorway, these gloves are lauded for the comfort, durability, and overall feel they provide to fighters looking for that extra edge. The super soft SOFTech™ leather and the multi-layered gel foam interior make striking and sparring feel great while protecting hands and offering great tactile feedback. Whether you're a dedicated amateur or an experienced boxer ready to take your training to the next level, the anti-shock gel can give you the added protection you're looking for.
What's more, the S3's adjustable wrist straps offer a tight and supportive fit and also make these boxing gloves easy to put on and take off. Great for both sparring and bag work, these are some of the top boxing gloves available.
Best Boxing Gloves for Women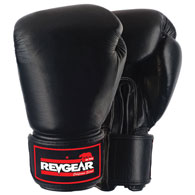 Women's boxing is more popular than ever. As a result, more boxing gear is tailored to women than ever before, and while that's a move in the positive direction, it can make the buying process a little more complex.
Although the performance of women's boxing gloves aren't incredibly different from the gloves specifically design for men, there are some key variations regarding fit. The top boxing gloves for women are on the lighter side, for one. Since women tend to have smaller hands, gloves designed for them have smaller hand cages. This ensure a better fit for the female bone structure, which, in turn, lessens the impact one's hands feel when striking a bag or opponent.
Revgear's Leather Gloves for Women are a great choice for competitors of all levels. These mitts are designed specially for women. And like the pro leather training gloves, they are made with durable leather, an attached thumb and a hook and loop closure. For women who prefer a little color with their combat gear, consider the Pinnacle 2 Boxing Gloves, S3 Sentinel Pro Boxing Gloves, or Deluxe Boxing Gloves.
Best Boxing Gloves for Kids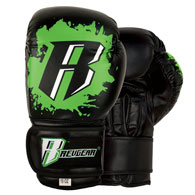 Every parent wants to make sure their children are safe when learning a physical sport like boxing. Two keys to safety are having the right equipment and learning the correct technique, and Revgear's Youth Deluxe Boxing Gloves help kids in both of those areas.
Made of durable, synthetic leather and designed specifically for a child's hands, these mitts are impact resistant with RAM-Force™ technology padding. A palm opening gives young athletes increased ventilation, and grip bar in the glove helps kids make a proper fist, which decreases the chance of injury.
Best Boxing Gloves for Muay Thai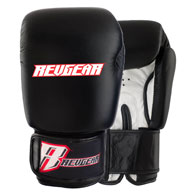 Traditional boxing gloves would not suffice for Muay Thai, a Taiwanese form of boxing that encourages fighters to use their entire bodies when sparring. As such, kicking is a big part of Muay Thai, and opponents can clinch during combat—meaning they can grapple and take down each other.
Because you must attack and defend yourself in so many different ways as you practice Muay Thai, you need gloves specially made for this style of fighting. Most important, they need to be less stiff than traditional boxing gloves, to give you the ability to grab and grip your opponent.
Revgear's Thai Style Boxing Gloves are right for athletes of all levels. With a unique wide fingertip profile, along with an open palm that helps with clinch work, these leather mitts were created with the ambitious Muay Thai fighter in mind. Their wrap-around Ultra-Lock™ hook and loop wristband will give you greater comfort and support, and the extra-thick pre-curved high impact foam over the knuckle area will protect you in all situations.
Best Boxing Gloves for Mixed Martial Arts Training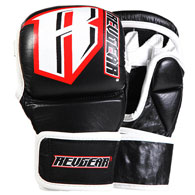 As is the case when it comes to Muay Thai, traditional boxing gloves cannot be used when training for mixed martial arts. MMA training requires athletes to utilize a wide variety of full-body moves when attacking and defending; big, heavy, and rigid boxing mitts would drag a fighter down.
Our MMA Training Gloves are made with a complex construction design specifically to protect your knuckles, which can endure the wear and tear of countless training sessions. With RAM-Force™ technology padding over the entire punching area and side thumb protection, you can strike with confidence.
The pre-curved foam helps reduce the time it takes to break the gloves in, and the contoured finger loops make it easier to make a fist. If you're looking for a crossover product that doesn't force you to switch to bigger gloves in the middle of a workout, these gloves are the right choice.
* * *
Revgear has all the high-quality combat sports equipment and apparel you need to train and compete more effectively, including an extensive selection of boxing gloves and heavy bags for every athlete. Shop for the best in boxing gear at Revgear today!