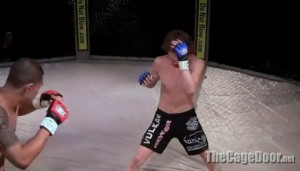 May 14, 2010: Revgear fighter Alex Black from Bushi Ban defeated Frank Salinas at Lonestar Beatdown event in Houston, Texas. Alex won at 2:47 in Round 1 via triangle choke.
You can watch the video here
Alex's MMA record is now 3-1 and his next fight will be Muay Thai fight on June 11, 2010.