Attonito set to get back on track at UFC on Versus this Sunday.
Rich "The Raging Bull" Attonito (9-4) is set to get back in action Sunday against Daniel Roberts at UFC on Versus and will be reppin' Revgear. Attonito is coming off a tough decision loss to Dave Branch back in December on the TUF Season 12 Finale. Before that loss, Attonito was on a 6-1 tear, 4 of which were by TKO or submission. Attonito looks to get back in the win column against take-down specialist Roberts.
Attonito holds a purple belt in BJJ and was a NCAA Division I wrestler at Hofstra. He trains in Florida with American Top Team and their well known cadre of premier MMA athletes. Attonito is a two-time TUF competitor, appearing on seasons 11 and 12. Attonito beat Jamie Yager in the TUF Season 11 Finale, and then 3-months later beat Brazilian Rafael Natal at UFC Fight Night, before being stopped by Branch.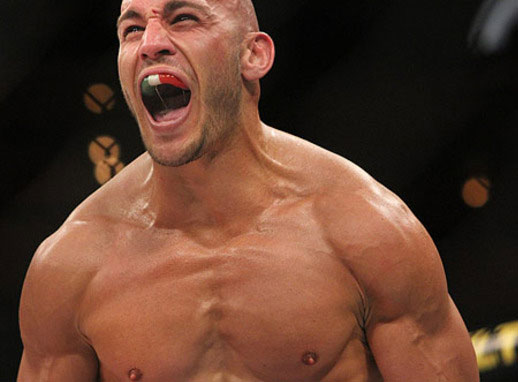 Attonito will be making a weight cut to fight at the welterweight level, rather than the middleweight level he is used to. Attonito was expected to face Matt Brown this Sunday however main card participant Martin Kampmann was forced out of his bout with John Howard with an injury and Brown was chosen as his replacement, while Attonito will face Daniel Roberts.
WHO ARE YOU ROOTING FOR?