Aalijah Pineda is only 6 years old. She has been training Brazilian Jiu Jitsu for nearly a year now, she also trains Muay Thai and MMA. We asked her father, Jeff Pineda, to tell us more about being a parent of a Martial Arts kid. Read Part 1>>>
Q: What life skills can kids benefit from training in martial arts?
Aalijah has learned many life skills in her short time in Martial Arts. The respect level at her gym is so much higher than any other sport I have been around. The kids are taught to respect most importantly their coach and parents as well as any adult.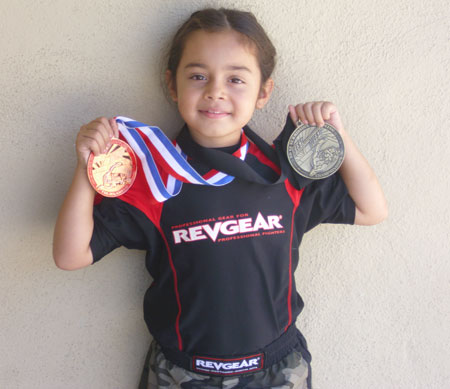 My daughter at 6 is not the perfect little angel and needs to be told from time to time how to act, but overall is well mannered. There are times when I hear her say " yes sir, or no sir", "thank you or no, thank you" and that is because it is taught in the gym. I don't expect the gym to make my kid a model citizen because I feel the responsibility is on me. But if the gym enforces respect and I enforce the respect then my child will be ahead of most. That is one of the biggest life benefits my daughter will get from Martial Arts. (more…)