Posted by Revgear on Nov 23rd 2015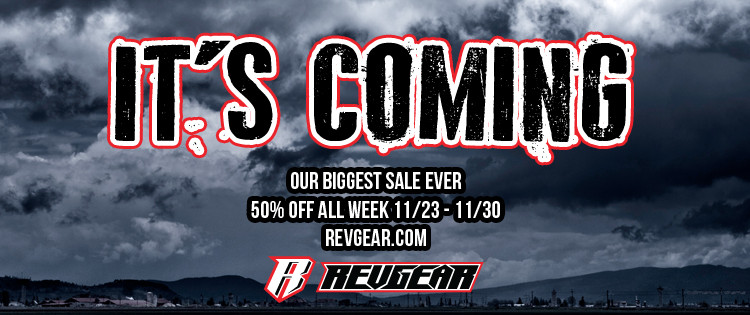 Revgear, a leading brand of Martial Arts Supplies, announces they will be holding their biggest sale ever for this year's Black Friday / Cyber Monday sales period. Revgear will be offering users 50% off retail pricing at Revgear.com by using code BIGTHANKS at checkout. The sale will run for an entire 7 day period beginning on Monday, November 23rd and continuing through the following Monday, November 30. Discount not valid on cages, rings, mats, flooring, heavy bags, fitness equipment, gift certificates, Krav Maga books, Blueguns, Quest AllStrike, Stroops, Defense Soap and High Gear.
The brand will celebrate their 20th Anniversary in 2016 and are excited to offer great discounts and tremendous value to current and new customers with a massive discount across the week long sale. Boxing Gloves, MMA Gloves, Fight Shorts, Muay Thai Shorts, Headgear, Shin Guards, Focus Mitts, Thai Pads, BJJ Gis, and more are all on sale at half price offering practitioners the perfect chance to gear up for the new year with the best products Revgear has to offer.
This sale includes many of the products and product lines available at Revgear.com including: