Posted by Revgear on Jan 18th 2017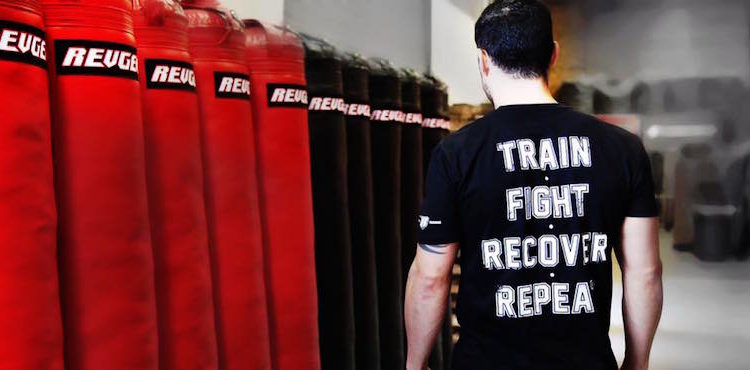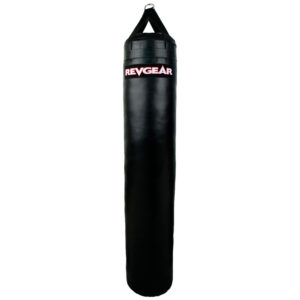 Revgear has been making Martial Arts Supplies and equipment since 1996. One of the most popular products, and also one of the first products Paul Reavlin ever created, was the Revgear Heavy Bag. The first bag was the original Six Foot Single End Heavy Bag, which has become a staple in the Revgear product lineup.
One thing that sets the Revgear brand apart from many of the competitors is not only the level of quality and durability featured in Revgear Heavy Bags but all Revgear Heavy Bags are 100% Made in the USA.
This bag has seen various modifications over the years including the debut of the Six Foot Double End Heavy Bag and the Four Foot Heavy Bag.
Over the years the product line has evolved to include new shapes of Heavy Bags including the Revgear Tear Drop Bag, Mushroom Heavy Bag, and Revgear Wrecking Ball.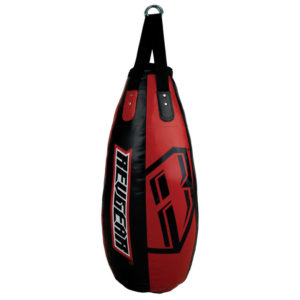 Revgear Tear Drop Bag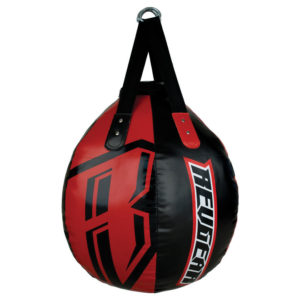 Revgear Wrecking Ball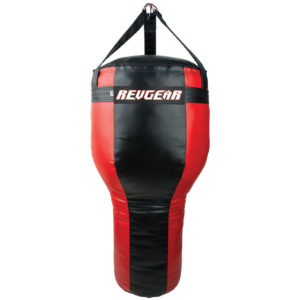 Mushroom Heavy Bag
In addition to the heavy bags themselves, Revgear also produces an Uppercut Donut for Heavy Bag, Uppercut Bag, and Uppercut and Hook Box to further refine the striking techniques and provide new ways to hone your craft.
| | |
| --- | --- |
| Uppercut Donut for Heavy Bag | Uppercut Bag |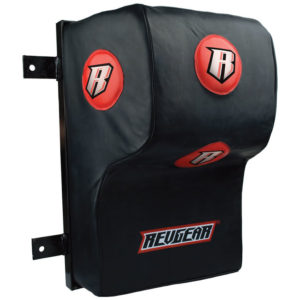 Uppercut and Hook Box
The newest edition to the Revgear Heavy Bag product line is the debut of The Striker Bag.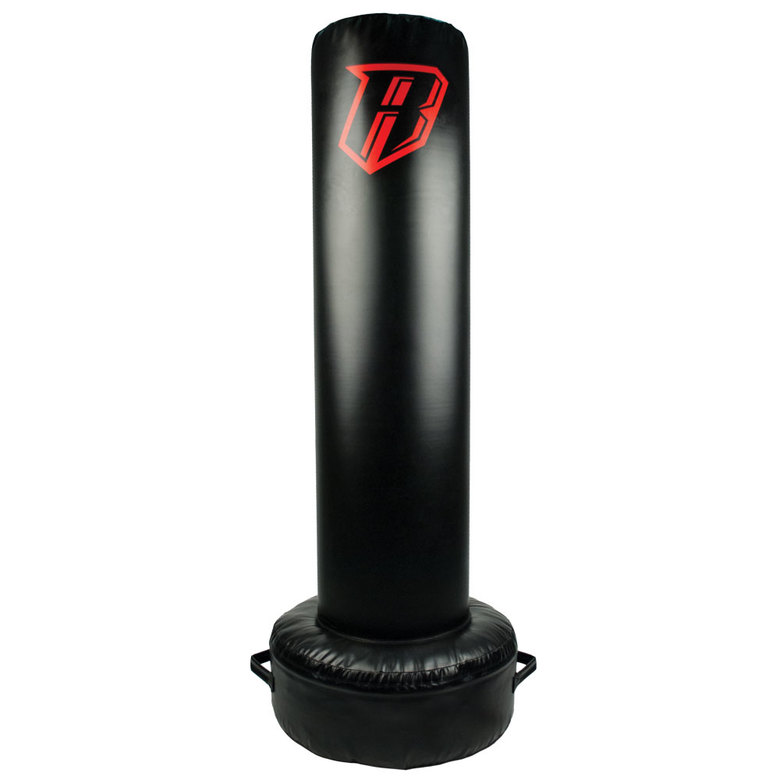 The Striker Bag
This innovative bag concept is an all-in-one unit with the base attached to the standing bag. The versatility of this bag means no drilling holes in the ceiling or hanging, simply open the box and start training. The Striker Bag is made of high impact 1.8 lb foam and durable 22 oz vinyl material. Standing at 68" tall, the bag is 14" wide with a 24" base width. The base features handles for easy mobility and the weight is 135 lbs. While this bag is not intended to replace six foot heavy bags for heavy punchers and kickers, the versatile solution is a great addition to many gyms.
John Jensen of Ojai Valley Mixed Martial Arts and Ventura BJJ added The Striker Bag to his academy and had the following to say "I needed more bags at my gym, and I had no place for bag hangers so I originally got these bags out of necessity. I was a bit skeptical at first. Man was I ever wrong, these bags are perfect for us. You can place them wherever you need to. You can practice all kinds of striking techniques and you can take them down or follow them down into MMA drills. I loved the bag so much I immediately ordered three more."