Posted by Revgear on Jan 18th 2017
The Revgear Original Leather Boxing Gloves have been a staple in the product lineup and one of Revgear's best selling boxing gloves since 1996. While it has been improved over time, this glove design has also always stayed true to it's roots just like the brand itself. 2017 features the debut of the new color range for the glove that is offered in 12 oz, 14 oz, and 16 oz sizes.
The new colorways of Blue / Black, Red / Black, Yellow / Black, White / Black, and Black on Black feature the throwback vintage Revgear Original logo on both the glove and wristwrap.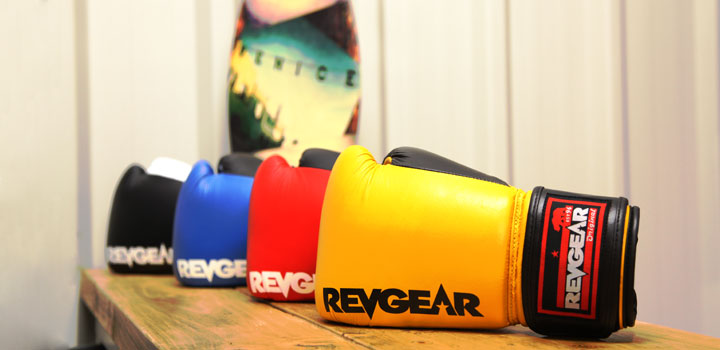 The Revgear Original Leather Boxing Gloves are the perfect boxing gloves for entry level participants or anyone looking for a high quality leather boxing glove. The design features an attached thumb for safety and the trademarked Ultra-Lock™ hook and loop closure for secure fit and support. These gloves are built to last with the all leather construction and standards Revgear has been known for since 1996.
Get yours now by clicking a color below or visiting Revgear.com.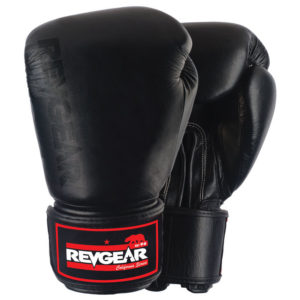 Revgear Original Leather Boxing Gloves - Black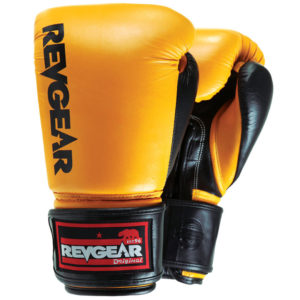 Revgear Original Leather Boxing Gloves - Yellow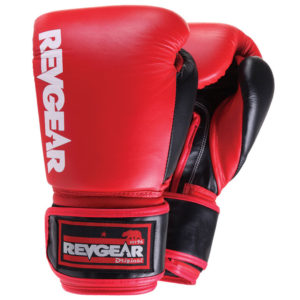 Revgear Original Leather Boxing Gloves - Red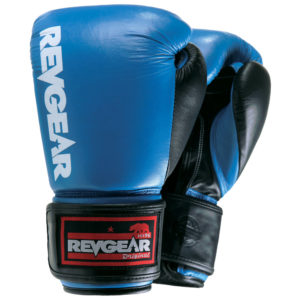 Revgear Original Leather Boxing Gloves - Blue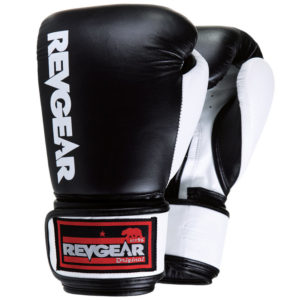 Revgear Original Leather Boxing Gloves - Black and White