Posted by Revgear on Jun 16th 2015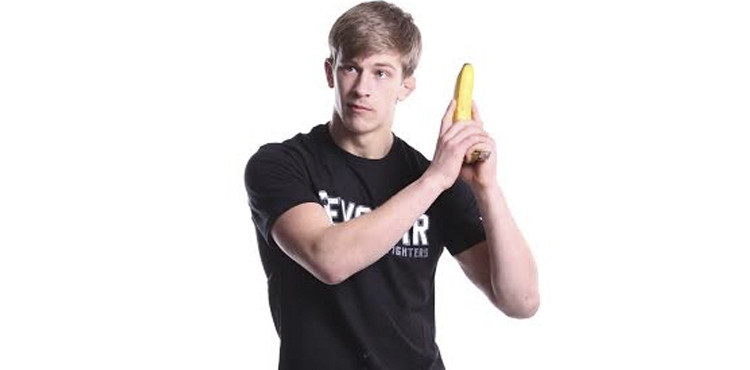 Revgear has made it their mission to seek out and endorse top quality athletes across a range of combat sports in order to show that their products can stand up to the rigour of high-level training camps, and to support the fighters in often gruelling and thankless sports. One of those athletes if Arnold Allen, who is sponsored by Revgear via UK distributors www.fightstorepro.com.
At just twenty-one years of age, Allen has already amassed an impressive 9-1 record with seven finishes, fighting mostly for top European promotion Cage Warriors, but also featuring for the likes of Made 4 The Cage (where he is their lightweight champion) and UCMMA. When Mike Wilkinson was unfortunately forced to withdraw from his bout with Alan Omer at UFC Berlin this weekend, it was the BKK Fighters man that took the opportunity with both hands.
"I'm confident I've got the tools to win," Arnold told Fightstore. "If I didn't believe that I wouldn't have accepted the fight."
Omer holds an impressive 18-4 record and will be competing in his native Germany. The fans will be on his side, but Allen will not let that deter his efforts.
"I'm definitely ready for this fight," he asserted, despite less than a week's notice. "I've been preparing for it my whole life."
A likeable young man with buckets of talent, there's every chance Arnold Allen could become a regular fixture with the world's biggest MMA organisation. First he needs to show that he is not just heading to Berlin to make up the numbers; he is going to prove himself.
Find out more about Arnold HERE and follow him on Twitter: @Arnoldbfa
Check out our partners Fightstore Pro on Facebook and Twitter.