Posted by Revgear on Aug 1st 2013
This past Saturday July 27, 2013 saw MMA fans pack the Key Arena in Seattle, Washington for UFC on FOX 8. Revgear was all over the UFC on FOX 8 fight card with sponsored fighters Ed "Short Fuse" Herman, Daron Cruickshank, "Vicious" Bobby Voelker, Danny "Last Call" Castillo, Trevor Smith, Aaron Riley and Yaotzin Meza.
Fight Of The Night
Ed Herman vs. Trevor Smith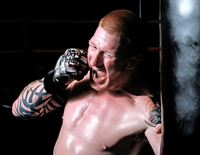 The fight began with both fighters working a slow game plan. Smith was intent on working in the clinch, but when the two picked up the pace there was no holding back. The bout turned into a fun, sloppy brawl with both men landing big blows. Herman consistently peppered Smith with a lead left hook and wobbled him a couple times. Smith landed some solid shots of his own, but still gave up the split decision. This ruthless battled won Ed Herman Fight of the Night. The Fight of the Night awards on the past 3 UFC events have featured Revgear fighters.
Yaotzin Meza vs. John Albert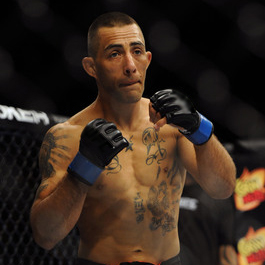 Both these fighters had the "tap out or nap out" mentality for this fight. Meza and Albert scrambled back and forth on the ground while trading submission attempts. After minutes of attempts neither was able to get the finish in the first frame. Early in the second round Albert secured a tight triangle, but wore himself trying to get the tap. Without hesitation Meza got out of the triangle hold and immediately took Albert's back and sunk in a rear naked choke to force Albert to tap.
6 of the 7 fighters at last Saturday's UFC event were sporting Revgear Spartan Pro II Shorts or Staredown Vale Tudo Shorts, both styles are available at Revgear's online store. Keep an eye out for Revgear fighters Rani Yahya and Neil Magny competing this Saturday at UFC 163 in Brazil.