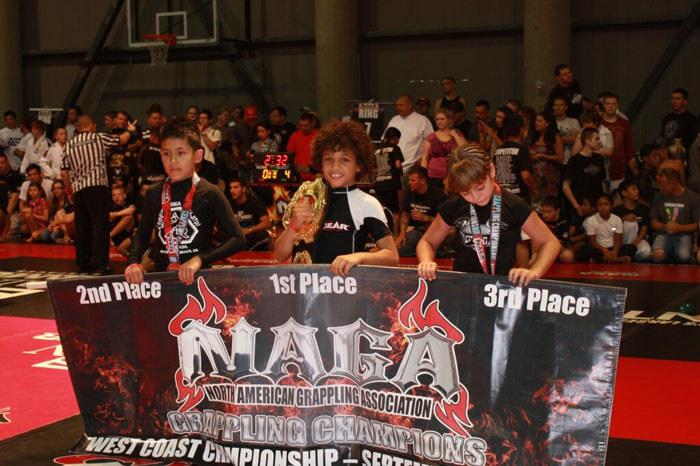 The Ruotolo brothers Kade and Tye pushed themselves to the max at this year's NAGA tournament in Las Vegas, NV.
Kade fought in the no-gi expert division and took home the belt. Tye moved up from his 60-69 lb weight class to face the 80-89 lb division for experts and took the belt home after winning his second match by submission!
The twins also won at the Long Beach Pyramid tournament in August, taking home a gold medal each!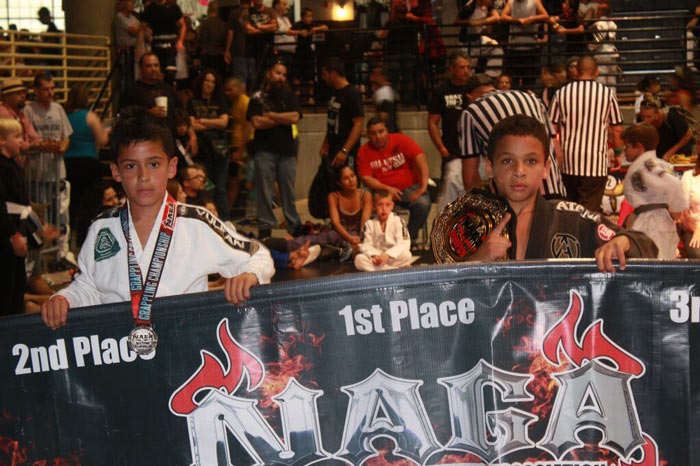 The boys' next stop is NAGA in Hawai'i during their family vacation! Have a great time boys! Congratulations from Revgear!