Posted by Revgear on Apr 6th 2018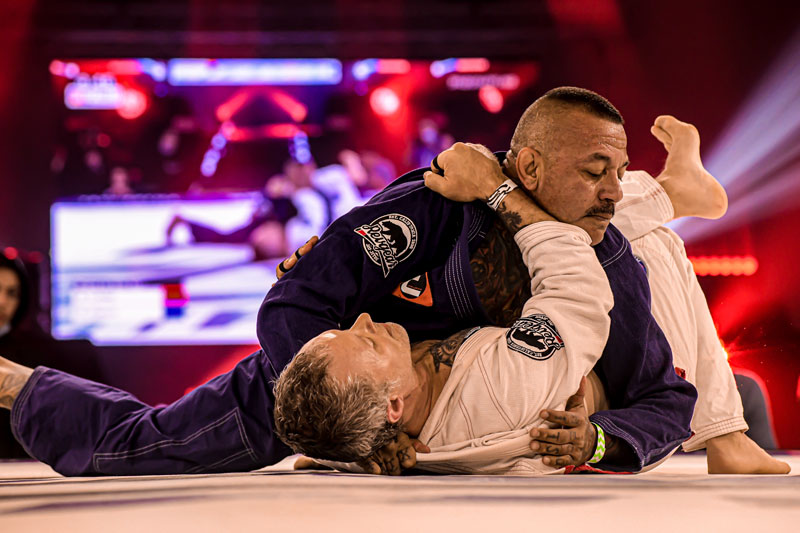 Jiu Jitsu is gaining a lot of popularity as a sport. Longtime fans of MMA are beginning to really appreciate the technique and dexterity needed for this ancient sport, and plenty of ex-pro MMAers are moving over to the sport because of its unique style and the rigid discipline it takes to master.
If you're new to Jiu Jitsu or maybe switching over from another MMA sport, you'll want to get the right Jiu Jitsu equipment together to make sure your sparring and workouts are the most effective possible. The following is a list of the best Jiu Jitsu gear that can be really helpful on your journey into this fast-growing sport.
Grappling Shorts
Like any martial arts sport, those picking up Jiu Jitsu equipment absolutely need to get the right clothing. The best Jiu Jitsu gear in this department is flexible, allows for the right amount of movement and has great ventilation, which is key.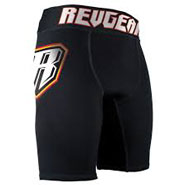 Grappling requires a full range of motion and total flexibility, and you'll want to make sure your clothing doesn't get in the way before facing your first opponent.
These Staredown Vale Tudo Shorts are designed with a drawstring and made of a blend of rayon, nylon and spandex. They're lightweight and airy, and you can do full splits in them without a second thought (of course, that is, if you can do full splits in the first place). These shorts are a great option for the casual practitioner and the professional fighter alike.
Groin and Abdomen Protection
The No Foul Protector is a great addition to your Jiu Jitsu equipment arsenal and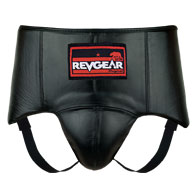 protects your groin and abdomen without sacrificing mobility. Heavily padded, durable, and comfortable, this protector has two layers of foam and provides a reliable line of defense for the lower part of your torso and groin.
Unlike many other protector products, the back of the No Foul Protector laces up to ensure stability and the front has a cup and abdomen guard and deep-padded cup to block all kicks, punches and other body blows you might encounter in the ring.
At a weight of about 1.5 pounds, it's a lightweight piece of Jiu Jitsu equipment and a solid solution to a constant problem in the chaotic setting of the ring. If you're stepping into the ring to spar or fight for the first or the five hundredth time, this accessory is one piece of Jiu Jitsu equipment you will not want to leave home without.
Elbow Pads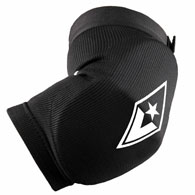 The next item on your Jiu Jitsu equipment checklist should be elbow pads. If you've seen even one Jiu Jitsu match, you know it's all about grappling and ground fighting. Because of this, knees, and especially elbows, are likely to take some punishing blows during a match.
These Signature Elbow Pads are used by fighters of all different disciplines, from Muay Thai and Krav Maga to Jiu Jitsu and MMA. They're versatile, built to last and offer great protection.
The reinforced foam padding and slip on elastic sleeves ensure that they'll stay in place no matter how many hard hits you take. Whether you switch between many different martial arts or if you're committed to mastering the art of Jiu Jitsu, these are the ideal elbow pads for you.
A Mouth Guard
The average person has 32 teeth. Don't let your opponent get to any one of them.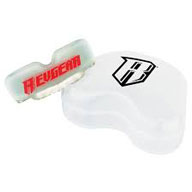 This Pro Mouthguard and Case helps keep those pearly whites from getting chipped, cracked, or broken during training and fights. This essential piece of Jiu Jitsu equipment comes with heavy duty molded case, made of tough plastic and including air ventilation holes which let the mouthpiece dry and prevent bacteria from growing on it.
This mouthguard is also designed to be comfortable so you may not even notice you're wearing it after a while. It has a semi-flexible inner wall and is shaped to provide minimal interference to the teeth and tongue, allowing for easy speaking and breathing for most fighters.
Jiu Jitsu Gi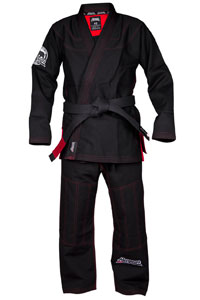 When it comes to Jiu Jitsu equipment, the Gi is the first thing that probably pops into a lot of people's minds. A Gi is the best Jiu Jitsu gear for any serious competitor. The Ultimate Jiu Jitsu Gi is an excellent way to go.
This Gi is outfitted with the Revgear logos and the flags of Japan, Brazil and the United States. It's also designed with fully tapered joints and is flexible for any and all splits. You will get full range of motion in your arms and legs and is available in adult and kid sizes too. Also comes with a free white rank belt. You can choose from traditional white, black or blue colorways as well.
Get the Gear You Need
Revgear takes pride in their legacy as the original California fight sports brand. They go well beyond providing customers with quality Jiu Jitsu equipment by providing an extensive selection of boxing gloves, heavy bags, and fitness supplies in the industry. No matter what discipline you're practicing, get the gear you need at Revgear.
---
Carl Turner is a personal trainer and freelance lifestyle writer from Los Angeles, California. With over 10 years of experience, he has trained many clients and has helped them to reach their personal fitness goals. During his free time, he enjoys kayaking, hiking, and reading.