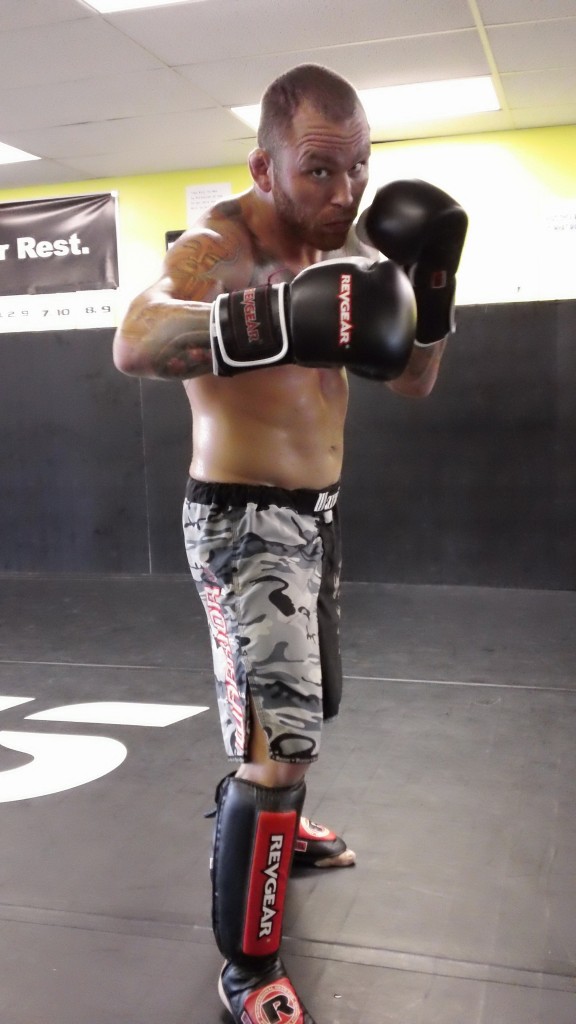 Left, Chris "The Crippler" Leben trains with his Revgear Sentinel Gel Boxing Gloves, Revgear Elite MMA Fight Shorts, and his Revgear Defender Gel Shin Guards as he prepares for his upcoming fight at UFC 132.
Chris Leben will be fighting Wanderlei Silva at UFC 132 on July 2, 2011 in Las Vegas, Nevada. Leben operates the Chris Leben Fight School in Hawaii and proudly trains with Revgear equipment.
Leben recently told Revgear that the Gel Boxing Glove is "The best glove I've ever used." adding that:
"The Revgear MMA leather training gloves are very good...excellent amount of padding on the knuckle as well as the thumb and the gloves allows for a good grip while grappling as well."
We wish Leben the best of luck as he prepares for his upcoming summer showdown with Silva.
Want to train with the best Revgear equipment like Leben? Visit our website today.