The Ultimate Fighter 13 starts tonight! Check out
SPIKE TV schedule
(it starts at 9pm PST). And yes, we are going to watch!  Tonight we will finally meet the aspiring fighters, and the coaches Brock Lesnar and Jr. "Cigano" Dos Santos will create their teams.  Click on the image below for the Sneak Peek of today's episode.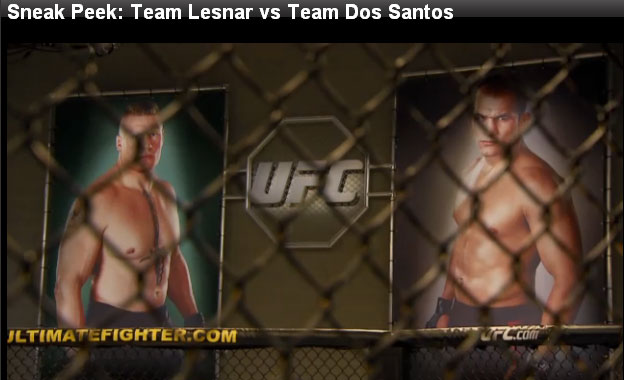 And by the way, if you are a Junior Dos Santos' fan -
check out his official UFC Walkout Shirt.