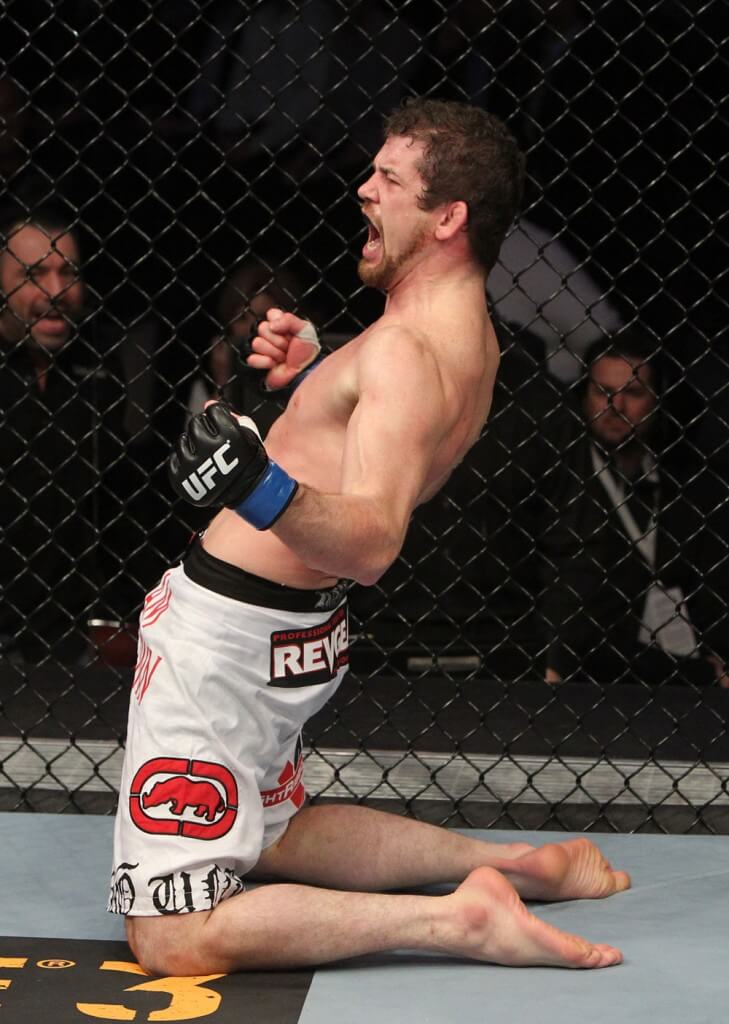 Roller Looks to Take Down Guillard - Literally.
Shane Roller's (LEFT) fight against Melvin Guillard this Saturday at UFC 132 is a classic example of two different styles set to clash in the ring. Roller (10-3) is a former Division I collegiate wrestler at Oklahoma State University and captained their 2003 NCAA championship team. Guillard on the other hand is one of the most skilled strikers in the lightweight division. Both look to execute their game plan the best.
Roller who will be wearing Revgear for his fight on Saturday will be looking to take Guillard to the ground where he can use his wrestling experience to submit Guillard. Roller won 6 out of his 10 wins by submission and looks to do the same Saturday. Guillard is a powerful striker - and Roller will have his hands full making sure he doesn't get caught off guard.
Both fighters need a win in order to jockey for better position in the crowded lightweight division. Other fighters in the division include: Dennis Siver, Ben Henderson, Jim Miller, Clay Guida and Gray Maynard and all want their chance at lightweight champion Frankie Edgar.
What is your prediction, who will win Roller or Guillard?
What would you rather be, a good striker or proficient on the ground?