Ever wonder why you should be wearing headgear during training?
Well our buddy Aaron Tru host of The Tru MMA Show, recently reminded us why wearing headgear is so important.
Recently Tru decided to have a friendly sparring session with UFC welterweight contender Jake Ellenberger. He quickly realized it was a bad idea and luckily he was wearing his Revgear Champion Headgear at the time.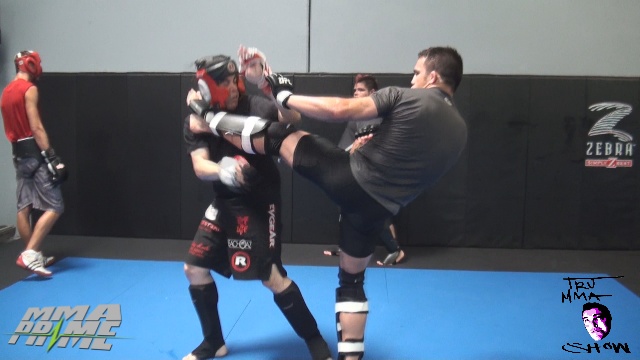 Above, Aaron Tru Takes One Flush To The Face, Ouch!
Thanks to the Revgear Headgear I survived a kick flush to my head with only a minor headache and no serious concussion or injury, Aaron Tru