Born To Fight
Revgear would like to welcome Courtney "The Dragon" Cardoza to our Ambassador team. Courtney is only eight years old and has only been training for 17 months, but she has already placed in 11 tournaments.
She fights out of Huntington Beach, CA, practicing BJJ and Muay Thai, and training with female MMA legend Cris Cyborg Santos.
Courtney also loves playing soccer, fishing, and eating lunch with her dad at Quizno's. In the above photo, Courtney is wearing Revgear Glove for Kids.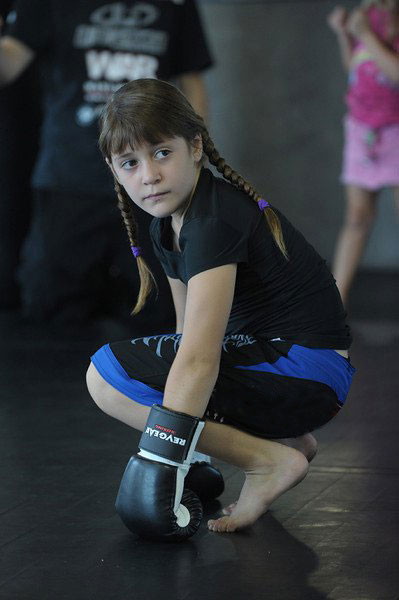 Courtney's accomplishments to date include:
2011 Operation Grapple - 1st Place
2011 Grappling X - G - 1st Place
2010- Season Opener- w/Gracie Barra- all awarded medals
2010- South Bay- 4th Place
2010- Kids Worlds BJJ- 2nd Place
2010- Best of the West- w/Gi- 2nd Place
2010- Best of the West- w/No Gi- 3rd Place
2010- SoCal Youth Cage Grappling Championships w/Cleber Luciano- 2nd Place
2010- Fightleague Grappling Championships- 1st Place own Div- 2nd Place Open Div.
2010- Jiu-Jitsu Pro Gear- 3rd Place
2010- Grappling X- 1st Place
2010- North American BJJ Championship- 1st Place
Revgear welcomes Courtney and her family to the team, and looks forward to great things in Courtney's future!