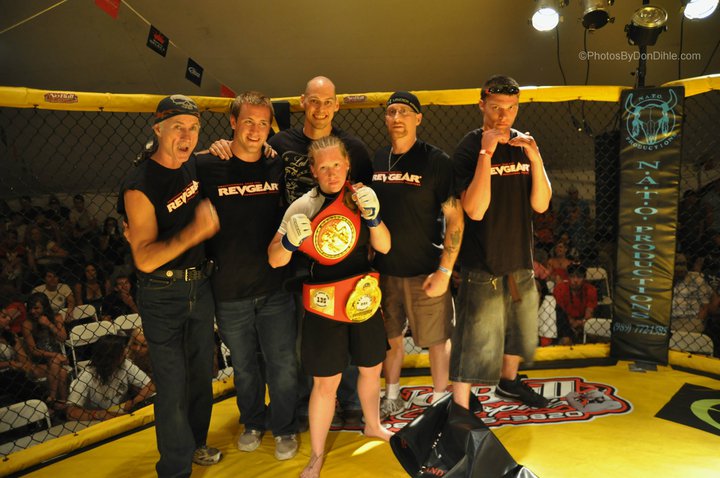 Dihle Stays Dialed-In, Undefeated
Revgear would like to congratulate Katie "Deuce Deuce" Dihle on her win this past weekend. Katie is now a perfect 5-0 and has another 135LB title and is now ranked 5th overall.
Dihle beat her opponent Carolyn Biskup Friday, July 15th at the Northern Michigan Brown Trout Festival's Brown Trout Beat Down in Alpena, Michigan. She is now the Bantam Weight champion for Big John's MMA.
Dihle won all 3 rounds 30-27 and displayed great skill at a very fast paced speed to overcome a difficult opponent and what she felt was a huge obstacle that may very well have stopped her perfect record.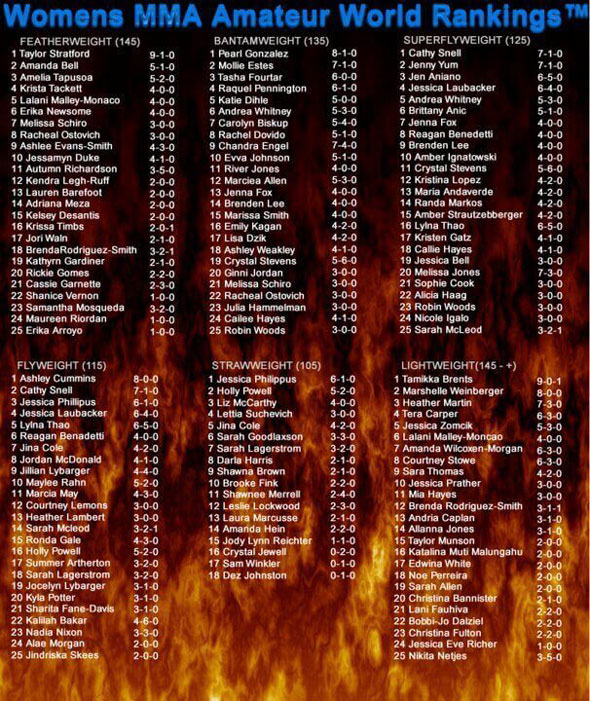 Left, see Katie, now ranked 5th overall in Bantam Weight Division.
But, as usual, Katie overcame those fears once again with confidence. Katie prides herself on preparing herself to the best of her ability and confidence in knowing that her trainers, managers, family, friends and ALL of her home town was behind her in this match.
Katie maintains a great attitude towards it all and once again has out done herself and has showed that she is truly a force to be reckoned with. Katie's friends and family are so proud and happy for her.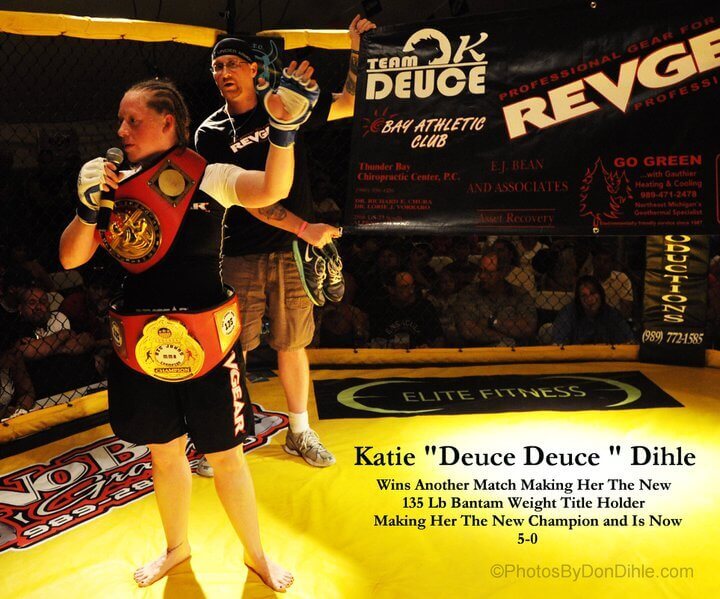 Congrats Katie - Keep it up!