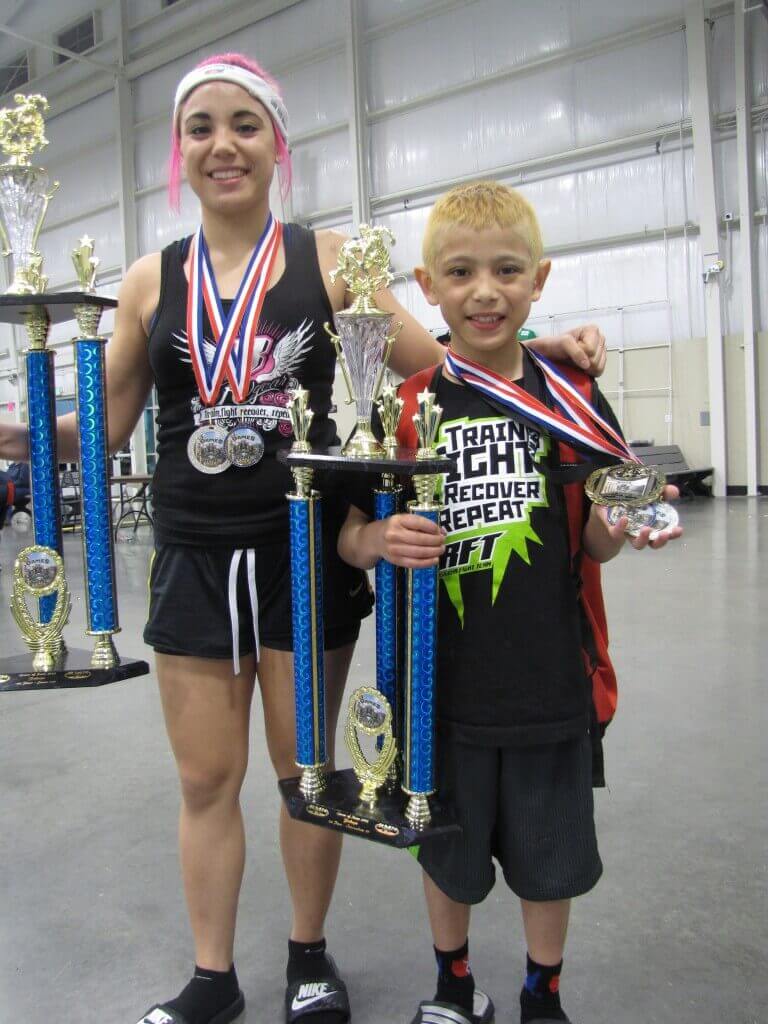 This sibling duo, Dominic and Kyra Batara may be two of the most active competitors in the RevgearAmbassador program. Over the last couple of months they have compiled a combined 5 first place finished and 6 podium finishes.
Here is a list of their most recent tournament results:
Twin Cities ADNA Attack
Dom challenged himself and jumped up to the 60lb-65lb weight classes despite giving up to 10 lbs to his competitors. He wrestled tough and took home 2nd place in Freestyle and 3rd Place in the Greco-Roman divisions.
Kyra took home 1st place in the Freestyle women's 112 lb division going 4-0 for the day. A major highlight for Kyra was throwing the only 5 point throw in the woman's division.
Cliff Keen's Reno Worlds, Reno, NV
This was the biggest tournament Dom has competed in as of late. The Reno World's attracted a record high 2900 wrestlers from all over the US. Dom competed in the 52 lb division and took home first place. On his way to the top of the podium, Dom defeated the #1 and #2 ranked kids in the nation in the semifinals and finals.
Rocky Mountain Nationals, Games of Rome, Monroe, WA
Dom competed in his second national tournament of the year and took home first place in the 55 lb division. He went 9-0 for the day winning the Folkstyle, Freestyle, and Greco-Roman divisions, taking home the prestigious Triple Crown award.
Below are the next stops for Dom and Kyra Batara, will you be there to compete or cheer them on?
Washington State Freestyle Championships, Chehalis, WA, May 13
Cougar Classic Grappling Tournament, Clackamas, OR, May 5
SubLeague Championships, Hillsboro, OR, June 9
UFC Grapplers Quest, Las Vegas, NV, July 6 and 7
UFC Cliff Keen Wrestling Championships, Las Vegas, NV, July 6 and 7