Posted by Revgear on Feb 28th 2012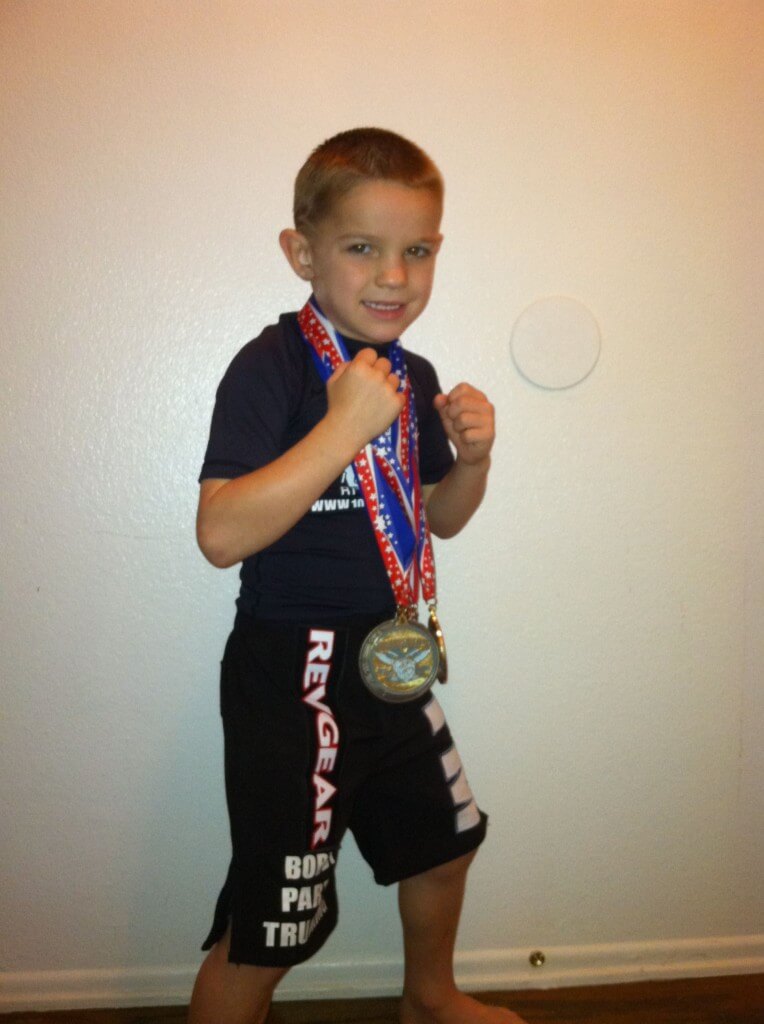 Mason Bramlette is only six years old but is already on his way to becoming a champion. He started training no-gi Jiu jitsu when he was 5, at 10th Planet Jiu Jitsu in Riverside, CA. He started watching MMA fighters and said, " I want to do that Dad." He has been training MMA for almost a year now.
Mason can't fight in any MMA matches, but he trains as if he is. He is in love with the sport so much that he gets home, finishes his homework, and goes straight to the gym. Hence the nickname "Beast."
Mason also enjoys soccer in the fall and baseball in the spring. He also recently scored a 100% on a bench mark test in school. One day he wants to own his own gym so he can teach.