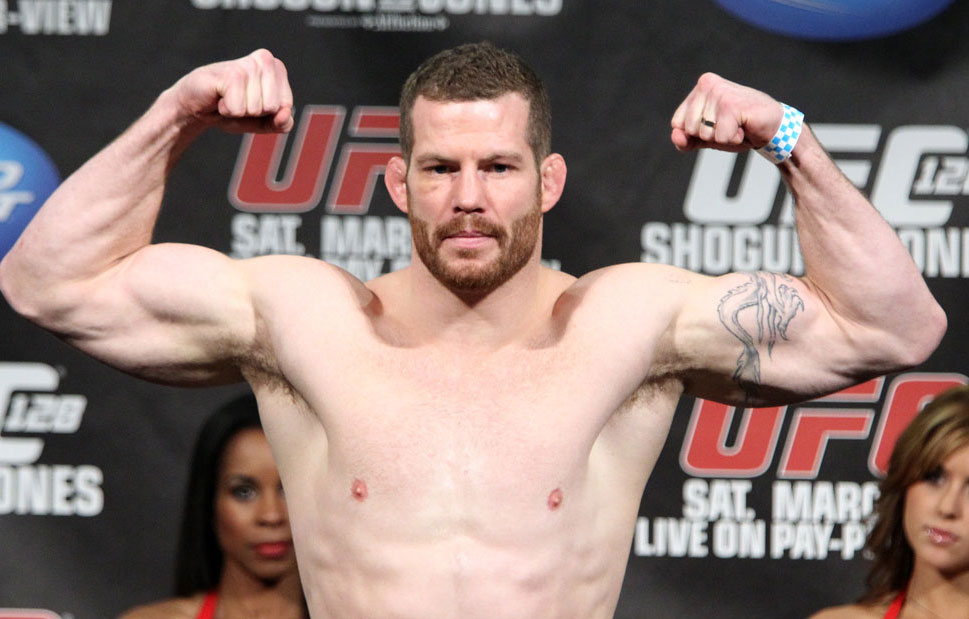 You Have What? Testosterone Deficiency?
Gary Edwards is Head MMA coach at Laurel Mountain MMA, North Carolina.
First off, I'm not a doctor nor do I claim to know anything about this disorder. And I'll investigate this deficiency after I finish writing this article so I can give my initial reaction to the latest development on why Nate Marquardt wasn't allowed to fight in the main event this past Sunday on the Versus channel.
Nate claims that he was given permission from his doctor last August to receive hormone replacement therapy because he wasn't feeling well. Nate was tested by the Pennsylvania athletic commission the day before the fight and his testosterone levels were way too high, therefore he was not cleared to fight.
I have several questions and concerns about this. How in the HELL does someone who decides to become a professional mixed martial artist suffer from a lack of TESTOSTERONE?!?!?! You decided to go into a profession where you beat the hell out of another human being in front of a live audience in a locked cage with millions watching from home…and you need extra testosterone?
Come on! Chael Sonnen claims to have the same problem, yet he is one of the most aggressive smack talkers in the entire industry. Let's also not fail to mention that both of these guys are built like greek gods and have both been popped for performance enhancing drugs before. So how do you go from way too little testosterone to way too much?
Listen, I know the sport is extremely tough and a large majority of fighters take HGH and steroids, but cycle off or do what they have to do to not get caught. Why can't these low testosterone guys just be honest? Do you really lack testosterone and have a hormone problem?
Because if that's the case, then this might not be the right job for you. The only athlete I've seen with this debate was Jose Canseco. He had a problem with his hormones and testosterone after stopping the use of Steroids. I guess it's a similar effect to coming off Opiates and not producing serotonin.
And now I'll go investigate this disorder and see if it's common amongst professional athletes and fighters. Maybe I'll change my mind about my criticisms. Or maybe I'll talk to my doctor and see what's up with why I'm tired on occasion and can't lose this love handle fat. I haven't been in a street fight or confrontation in a bit…maybe I have low testosterone! Where's that hormone cream these guys rub in their skin to help recovery? I want some!
What do you think of Marquardt's situation?