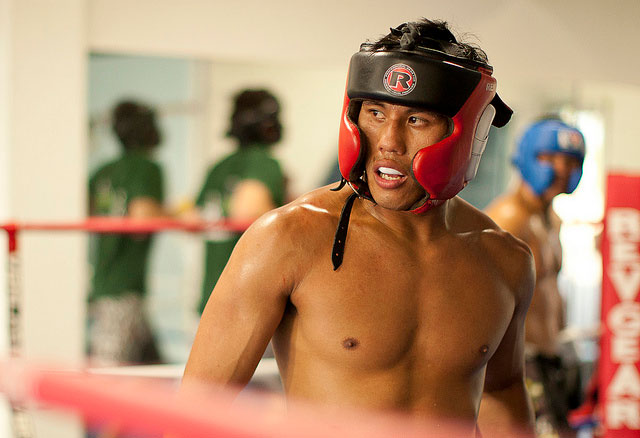 UFC makes a return trip to Philadelphia at UFC 133 on Agust 6th and has a fight card packed with exciting fights. Certainly a standout fight is Nam Phan's fight against former WEC Featherweight Champion, Mike Brown. Here are some great shots of Nam as he readies for his opponent at his gym, Nam Phan MMA Academy.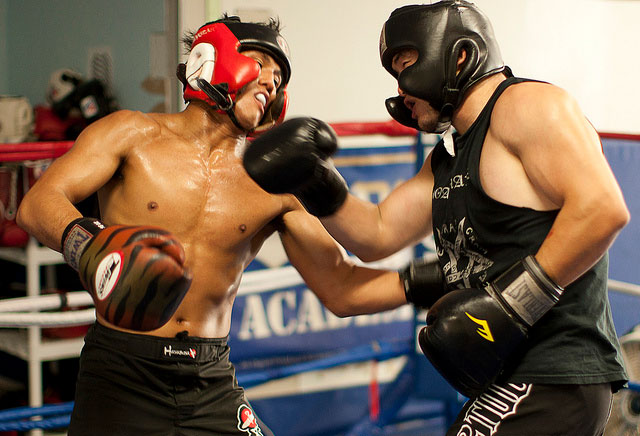 Above, Phan Stays protected while training with his Revgear Champion Headgear
Phan is hoping to grab a win and cermet his immediate future in the UFC's Featherweight Division.
What is your prediction for this fight?