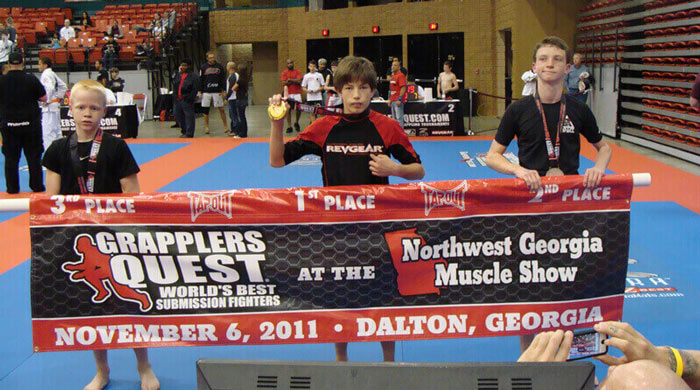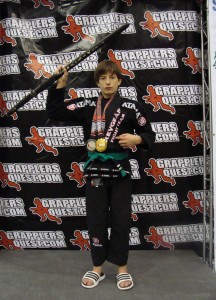 Revgear Ambassador Parker "The Hydra" Graham competed in the Grappler's Quest inGeorgia in the Teen Expert 90-99.9 pound division. In No-Gi he won all of
his matches by submission, earning first place.
In the Gi division, they didn't have anyone in his weight class, so they bumped him up to the 100-114.9 pound division and Parker ended up taking second place.