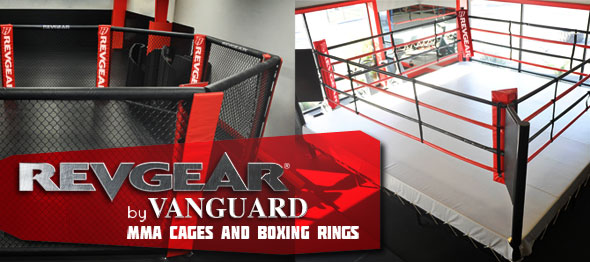 Need a custom heavy bag rack?
A floor mounted cage?
Or military grade heavy bag straps to hang your heavy bags?
We have what you need!
Revgear is proud to offer Vanguard heavy bag racks, cages, and boxing rings. Making superior quality products since 2005 Vanguard is known for making innovative products with unbeatable quality components.
Call your sales rep today or visit our website today and find out how you can make your gym or school stand out from the rest.