REVGEAR'S UFC EXPO TWITTER CONTEST 3 Winners Chosen, 2 Ways to Enter: 1 - Follow @revgear 2 - Tweet or Retweet -

Just entered REVGEAR'S UFC EXPO TWITTER CONTEST – to enter follow @revgear or retweet –

http://tiny.cc/kfl1h Stop by and visit us at booth # 1242 on May 28 or 29 in Las Vegas. If you don't have a Twitter account, opening one is quick & easy https://twitter.com/signup and follow http://twitter.com/revgear You can win ONE of the following Prizes: Fighter Autographed Gear and Stand Ups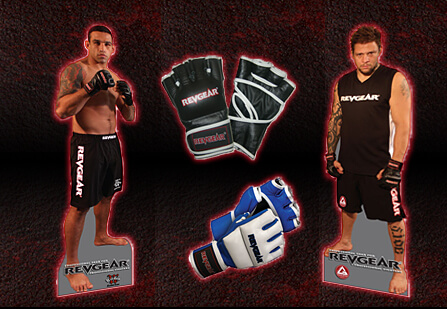 Entries submitted via Twitter will be considered. Contest closes this Monday, the 31th at 11:59 pm PST . The winner will be announced on 6-1-10 on Twitter. There will be three [3] winners. Good Luck!