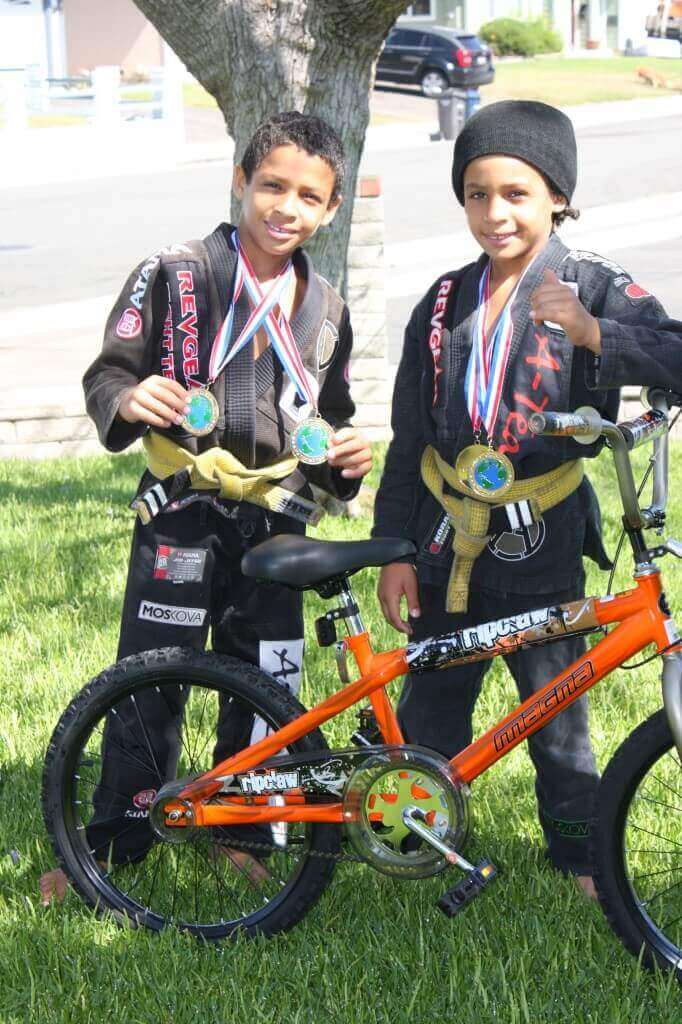 Left, Ruotolo Bros. Kade and Tye Pose With Their Spoils After Invading Kids BJJ Worlds
Kade and Tye Ruotolo competed in the 4th Kids Worlds Tournament for Gi and no-Gi this last weekend. Both boys fought in separate divisions because of their weight and each won their division and took home the gold.
Their school A-Team also took home the 1st place trophy for the 3rd year in a row! On Sunday they also fought in separate divisions for the no-Gi advanced with Kade moving up to the 9-year-old division.
Tye had one fight and took home the gold. Kade fought in a stacked division with 2 fights, winning both. That led him to take the gold and also a new bike!
The boys mother Nicole Ruotolo told Revgear that :"The boys have been training hard twice a day in the summertime and it has paid off! Thanks Revgear for your support! We appreciate it."
Keep it up boys!