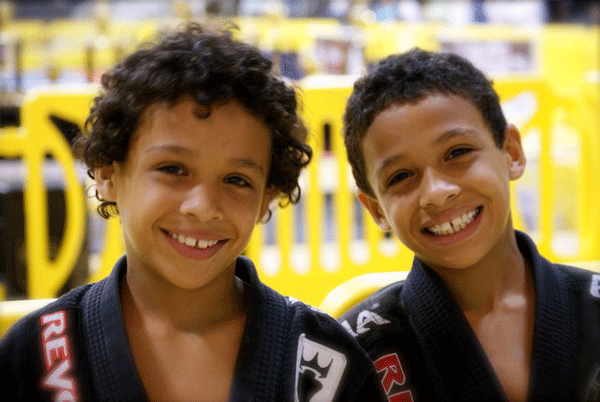 Brothers Kade and Tye Ruotolo (8-years-old, 70 lbs) competed at the Samurai BJJ Open in Long Beach, CA this last Mothers Day. Because there was no one in their 7-9 year-old div, the brothers had to move up in weight and in age to the 10-12 yr old division and it barely slowed them down.
Kade fought in the upper division, and won. He closed out the division with another teammate so Kade took home the silver medal.Meanwhile, Tye won his first fight by a few points and won his 2nd fight after the other competitor made an illegal move.
The brothers can't wait for the next Samurai in October and neither can Revgear who loves watching its ambassadors be successful and creating winning combos. Good luck Kade and Tye!