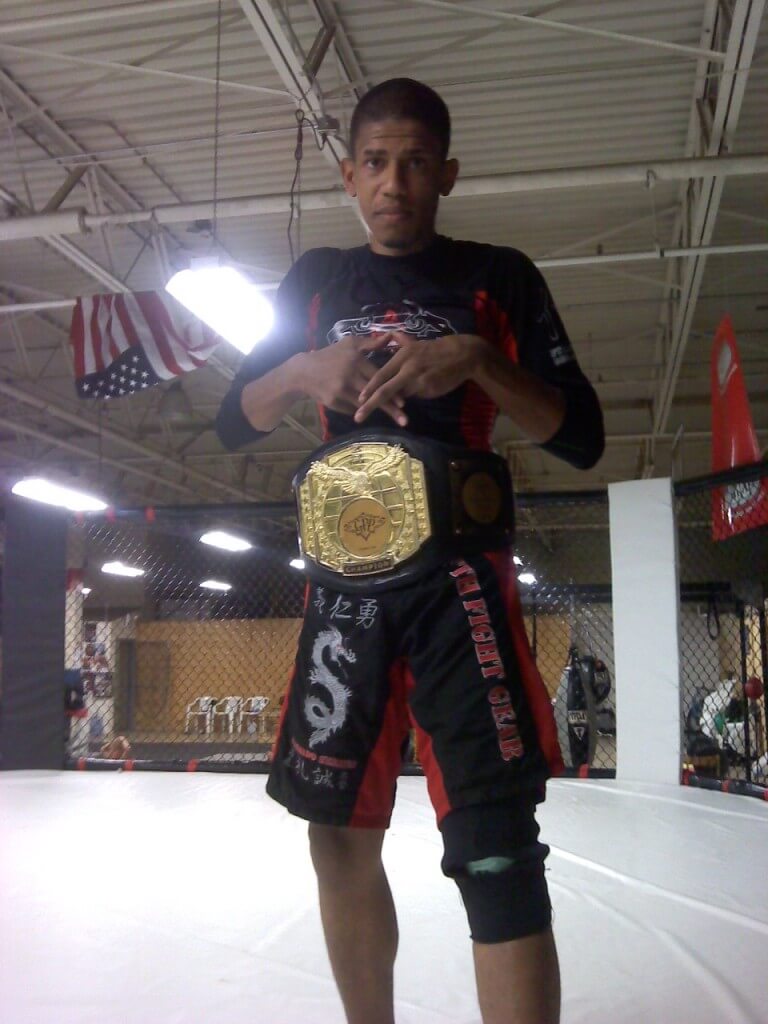 Spurlock Locks Up Another Victory
Revgear would like to ocngratulate CJ Spurlock on his recent success. He is pictured with his most recent belt which he won on July 2nd. Spurlock won 46-seconds into the first round via standing guillotine.
His next title fight is for belt number two on August 13th for the UMAHOF 135lb title and his title defense for the West Michigan Wars title is October 8th.
Congrats CJ!