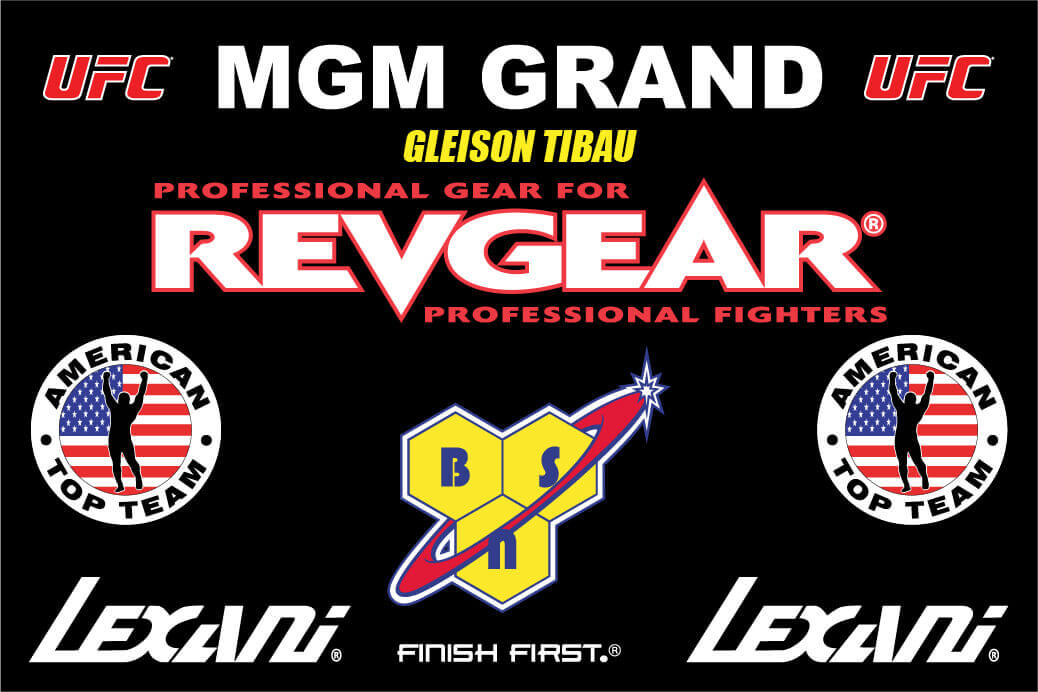 Having his first fight in 1999, it's fair to say that Brazilian Gleison Tibau is a fighter with experience. Tibau (22-7) has a background in wrestling, Ju Jitsu (Black belt), and prides himself on his conditioning. Tiabu will be facing Rafaello Oliveira this Saturday at UFC 130 and will be representing Revgear at the event.
Tibau is know for being one of the biggest lightweights currently fighting often weighing over 180 pounds after a weigh-in. Tibau trains as a part of American Top Team alongside other past/present fighters such as: Alessio Sakara, Thiago Alves, Mike Brown to name a few. Despite a controversial loss against Melvin Guillard, Tibau is the type of fighter that gets better after a loss and comes back strong. With wins against fighters like: Thiago Alves, Jeremy Stevens, Josh Neer, Caol Uno, and Kurt Pellegrino.
Revgear wishes Tibau the best of luck in his match this Saturday at UFC 130.