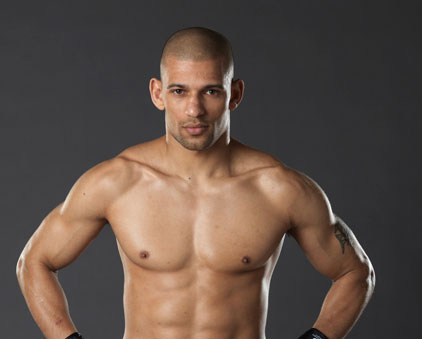 Winner Vs. Njokuani - Who Will Be Left Standing?
Andrew Winner (12-5-1) (LEFT) will be taking on Anthony Njokuani (14-5) (BELOW) at UFC 132, which will be held at the MGM Grand Garden Arena on Saturday, July 2. Both fighters will be reppin' Revgear at the fight.
Njokuani is fresh off his UFC debut less than a month ago where he fought a close, three-round standup battle with Edson Barboza, but lost in a unanimous decision. However, Njokuani's performance earned him a Fight of the Night bonus.
Winner is probably in a must-win situation. Winner has lost two straight fights dropping a fight to surging Dennis Siver at last November's UFC 122, as well as a decision to Nick Lentz at UFC 118.
This is a perfect set-up for a great showdown in the ring. We wish both Andre and Anthony the best of luck on Saturday.
What is your prediction, who will win, Winner or Njokuani?